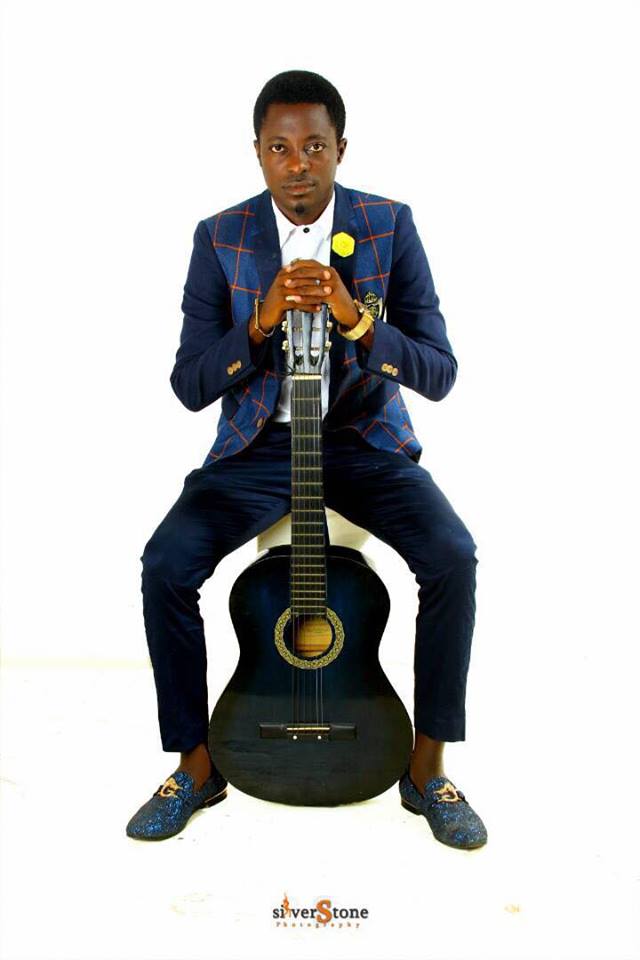 Ogeyemi Ogede, known as chameleon, a graduate of Banking and Finance from Olabisi Onabanjo University, has described the nature of the Fuji and Juju music industry as a "dying industry" that needs urgent attention for survival and growth. The promotion of Fuji and Juju is very low as required from the celebrities of the industry.
Ogeyemi Chameleon point this out in a press conference organized to launch his new album "Chemeleon Joker", which is set to reflect the Nigerian society at large and the plight of upcoming Fuji and Juju artists and their struggle in the new Nigerian society of technology and media; a society where Hip-Hop has taken a lead role.
Ogeyemi said "the Fuji and Juju sectors in the music industry are not presently attracting enough audience in Nigeria of today. As original and indigenous the genres are to the Yoruba people, we suppose to give attention to a popular cultural tool; a tool that reflect the society in a realistic manner.
Ogeyemi Chameloen, a fast rising musician said, the problem started when the celebrities in the Fuji and Juju sectors of the industry refuse to have record labels to promote young artists. Even we have started having cases where leading figures in Fuji promoting an upcoming Hip-hop artists. Why? They all want to make money. Money should not be the centre of everything. We should not expect Olamide or Wizkid to leave young Hip-Hop artists to promote Fuji or Juju.
"Apart from King Sunny Ade and Sir Shina Peters as examples in the Juju sector, how many celebrities, can we point to in Juju sector shacking up the world? It is time for people like them to use their platforms to encourage the younger generation. At least for the sake of humanity and posterity of the Yoruba culture".
"Taking Olamide for another instance, without him we could not have known Lil Kesh and Adekunle Gold today. I'm sure, they will all own him immortal gratitude. Let Sir Shina Peter should sign and promote upcoming Juju artists. We don't want to have situation whereby nobody will be left in the industry".
"In my recent slum-tour, I discovered Fuji music is populated with millions of upcoming artists in Ibadan and Lagos alone but where is the support coming from? Human development is a "give and take" venture. Every party takes home something, both the promoters and the artists".
"We know that Hip-hop artists perform in birthday and wedding ceremonies, very soon they will perform in burial ceremonies, mark my words. Not to have this in our society, there is need to start promoting upcoming artists in the Juju and Fuji sectors of the industry".
"Having performed in London several times; I discovered so many problems facing the industry in Nigeria, as I said mentorship. This is the reason I have young artists I am indebted to as regards the promotion of indigenous music in Nigeria. We must all work hard not to allow the indigenous genres to go to extinction".  He concluded.