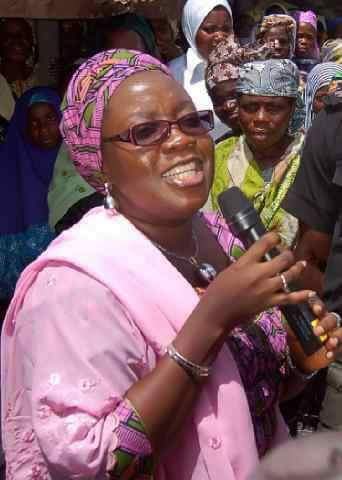 A former majority of Federal House of Representatives, Honourable Mulikat Adeola was on Tuesday declared the winner of People's Democratic Party's ticket to contest for Oyo North Senatorial.
She scored a total of 916 votes out of a total of 944 of the accredited delegate while her oppinnet Dr. Ahmed Olaniyi Salaudeen who had earlier announced his withdrawal from the race got 21 votes and seven votes were invalid.
Chairman of Electoral Committee, Honourable Umar Mustapha, while announcing the result said that the election was conducted under the free and fair atmosphere with all the delegate present in a crucial observation of party leaders, Officials of Independent National Electoral Commission, Security agents and gentlemen of the press who have all monitored the whole process from the beginning to the end.
Hon. Adeola in her acceptance speech expressed that it was her pleasure to accept the nomination of PDP as the flag bearer for Oyo North Senatorial District in the next year general elections.
She thanked the electoral committee, the State executive of the party and all the delegate from every local government in Oyo North Senatorial District for their peaceful conducts before and during the process of primary.
Senator Adeola assured PDP members that she is not going to dissapoint them while added that they are not going to regret what they have just done.
The PDP Oyo North Senatorial District flag bearer pledged to represent the party and good people of the district very well if he eventually becomes the Distinguished Senator.
Before the election, one of the aspirants, Dr Salaudeen disclosed that he had been observing the proposed election and convinced that the whole process was marred with fraud.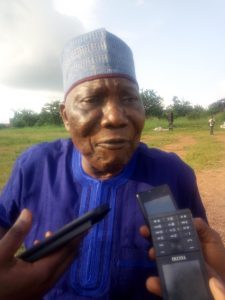 He said that his expectation was that names of the delegate should have been published days before the election in national dailies but that was not done.
Dr Salaudeen also alleged that names of delegate from his communities were allegedly removed to favour his colleague, Honourable Mulikat Adeola Akande.
"In this circumstances, Insha Allahu, I'm withdrawing from this contest," Dr. Salaudeen announced.
The Chairman of the party in Oyo State, Alhaji Kunmi Mustapha in his reaction on the withdrawal of Dr. Ahmed Salaudeen from the race said that the aspirant had right to his own action and reaction.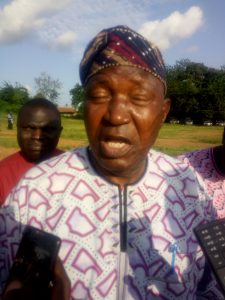 While confirming that the primary was free and fair, Alhaji Mustapha said that Dr. Salaudeen might have his area of observation but to him he had not seen any delegate list or proof to compare with the list from Abuja to conclude that his argument was either right or wrong.
He however stated that despite the occurrence, the party is going to win the 2019 general elections.
The battle line has therefore been drawn between Honourable Mulikat Adeola Akande and The candidate of All Progressives Congress, Senator Buhari Abdulfatai both from Ognomoso zone of the district.