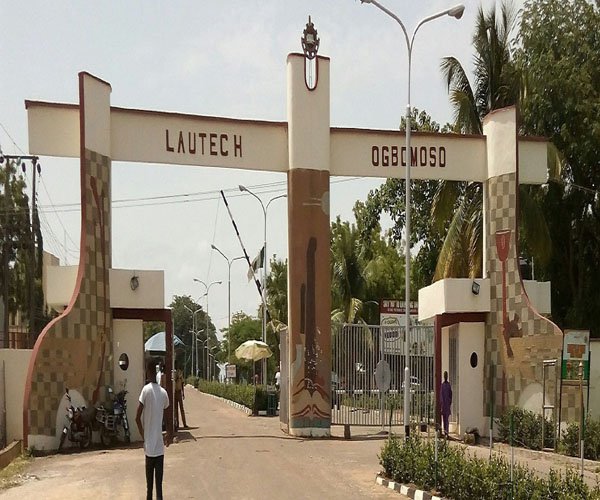 The Academic Staff Union of Universities (ASUU) Ladoke Akintola University of Technology LAUTECH Ogbomoso has raised an alarm over the insensitivity of the Governing Council to the impending crisis over 300% increase in tuition fee
ASUU in a press statement signed by Its chairman Dr Biodun Olaniran and the secretary Dr Toyin Abegunrin tagged " Before the Buble Bursts' said
the proposed increase of about 300% in LAUTECH is gathering storm with all imaginable destructive potentials
"Shifting this responsibility on the hapless parents is a panacea for deep crisis. It is becoming increasingly clear that all the promises made by this Council to staff at its inception are mere ploy to tie students/staff hands while their heads are being cruelty shaved through the regime of inclement tuition."
"It is disturbing that the present council after being in existence for over 14 months have not succeeded in attracting requisite financial attention from the government that put it in place."
Below is the full statement
Before the Bubble Bursts
The proposed increase of about 300% in LAUTECH is gathering storm with all imaginable destructive potentials.
The Academic Staff Union of Universities (ASUU) LAUTECH branch, is amazed at the fixated position of the Governing Council which insists that the University should remain self-sustaining, rather than impress it on the government about its funding responsibility to the University.
It is disturbing that the present council after being in existence for over 14 months has not succeeded in attracting requisite financial attention from the government that put it in place.
Shifting this responsibility on the hapless parents is a panacea for deep crisis. It is becoming increasingly clear that all the promises made by this Council to staff at its inception are mere ploy to tie students/staff hands while their heads are being cruelty shaved through the regime of inclement tuition.
One would expect that the Council should have seized on the instrument of the Wole Olanipekun's Visitation Panel which recommended adequate funding for LAUTECH to get the government to perform its responsibility to the University. We are amazed that the Council has been keeping quiet over this. We are issuing this statement out of our patriot zeal for LAUTECH's survival.
The cloud of industrial disharmony is getting thicker by the day, the students are getting restive and increasingly frustrated while the empty bubble of deceit on which the University has been running will soon explode right before the eyes of this Council. If this Council has got to its tether's end, in terms of securing funding for the University from the government that put it in place, it is time to honourably throw in the towel and allow the government to tell the public what it wants to do to LAUTECH