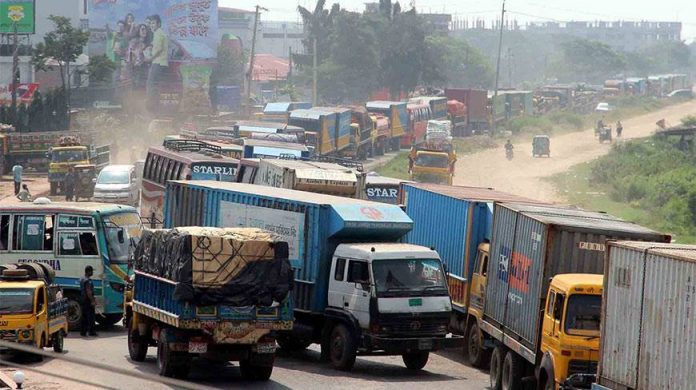 Remi Oladoye
The imaginary hell we pictured in our mind is a place where nothing is easy, its a place of anguish and lamentation and a place for the sinners. Nigerian roads are not only death trap but a hell on earth, where people were killed at will due to the negligence of the government.
The late Ijala exponent Ogundare Foyanmu in one of his albums titled 'Omiyale' talked about Ogbomoso-Oyo road. He explained in one of his numerous adventures how they spend seven days on the road due to bad condition then. Today, we are still suffering the same plight as experienced over 40 years ago on the same route which connect the West to the North.
Many promising lives have been lost, several hopes dashed and uncountable families wiped out on that dreaded road. Just recently, a family comprising of a husband, two wives and six out of nine children were perished on the road.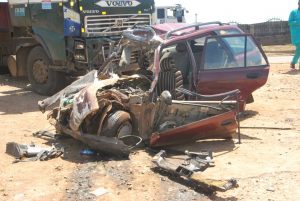 I recalled how my younger brother, Wale (33) in an auto crash on that same route in 2015. And about few months ago, six civil servants including secondary schools principals lost their lives on that same route.
Traversing the route is not only threatening, it is also risky and frustrating. Twice, I have had reasons to cut short my journey midway while travelling from  Ibadan to Ogbomoso due to unpleasant situation but common crisis on the road after spending more than five hours in a terrible traffic on each of the occasion.
Todays's experience was one of the worse I have witnessed till date. I was on my way to Ogbomoso for the burial of a former chief coach of Ajilete warriors, Coach Philip. A gentle man whose lifetime and service to the club and interest of Ogbomoso, I consider worthy enough to pay my last rest to by attending his burial. His son, Akinwumi has been a friend almost from birth. We were fond of one another, so, I had to squeeze time to bid his late Dad farewell and visit my parent as well. But unfortunately, I could not meet up as I had to turn back from Oyo after many hours of nagvigating through the heavy gridlock in Oyo along the route. Though painfully, I had to because it got to a point where going forward becomes more difficult.
Recently, the Ogbomoso community addressed a press conference, demanding immediate completion of the road from the Federal Government.
The community in its epistle read on that day gave a statistic of about 15 people being killed monthly on the road due to road mishap.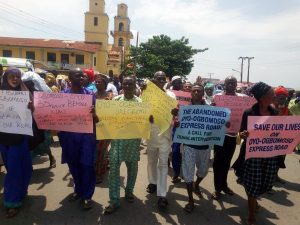 According to Reverend Isreal Olaniyan who presented the statement on behalf of other group and societies in Ogbomoso said "Statistics at our disposal indicates that an average of 15 persons die on the road per week. In a year, it indicates that an average of 780 persons is lost on this road. Multiplied by 18 years since the road was awarded, it shows that an average of 14, 040 persons have lost their lives on Ogbomoso-Oyo road."
The number did not include other victims who are not dead but whose lifestyles or activities have been confined to limited environment for the rest of their lives. This does not include businesses and homes that have been ruined due to the insensitity on the plight of the people by the government that care less about the masses.
19 year ago, the Federal government of Nigeria awarded construction of a dual carriage expressqay from Ibadan to Ilorin. For over 10 years, the Ibadan -llorin axis has been completed while the Ogbomoso-Oyo axis is still moving at a snail speed. Till date, less than 50 percent of the road have been covered while there is no possibility of completing it in the next one year.
Some members of the current 8th National Assembly including Senator Abudlfatai Buhari, (Oyo-North) Senator Monsurat Sunmonu (Oyo Central), Honourable Akeem Adeyemi Skimeh, Honourable Olusegun Ogunwuyi and Honourable Segun Dokun Odebunmi gave their constituents a voice on the subject matter during plenaries.
The people of Ogbomoso and Oyo too are not resting on their oars to put the government on its toes. So far, Ogbomoso people had sutaged peaceful demonstrations to call the attention of the Federal government to their experiences on the road while from Oyo end, they are not leaving any stone unturned.
What will reduce the incesssant carnage on the road is nothing but immediate completion of the dual carriage way that has been under construction for over a decade now.
Not minding the hues and cries made on the bad condition of this road, without mincing words, as a citizen of this country, we deserve a better life as promised by the government. Better life in term of infrastructural development is something that should be the priority of the government and not using millions of naira on frivolities while people die needlessly on facilities that can be fixed if the government had taken giving priority to its citizens'welfare.