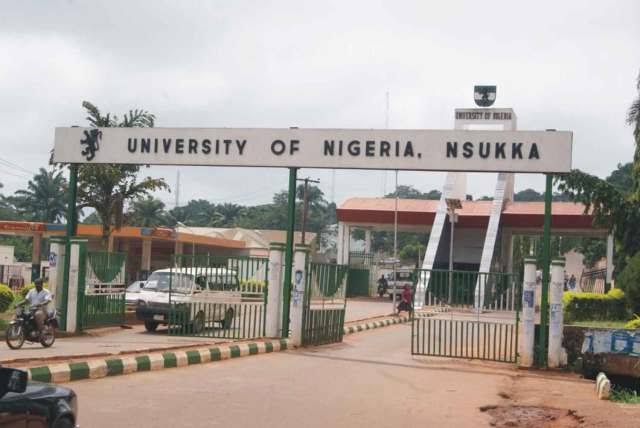 It could be recalled that on the 23rd of March, students of various institutions were told to vacate their campuses due to the outbreak of COVID-19 in the country.
The closure of schools was announced as part of the lockdown procedures. Total lockdown affected all sectors which include: education, economic, and social among others. The outbreak of COVID-19 has put the national and global community in distress and also led to the death of millions of people around the world.
All effort put in place by the Government to curtail the spread of the virus has proved abortive as infections keep increasing daily
Before the outbreak of COVID-19 in the country, Nigerian students and other relevant stakeholders in the educational sector have been agitating against underfunding of education in the country; and despite this fierce agitation, the Nigerian government under the leadership of President Mohammadu Buhari still deems it fit to reduce the money allocated to the education sector in the national budget, likewise, It is a known fact that the Academic Staff Union of University (ASUU) has been on strike for the past four months, and no tangible agreement has been reached. Thus, this has unequivocally shown our government's lackadaisical attitude towards education.

Government at all levels should invest in our education sector because education is the bedrock for a better nation. If they fail to invest in education, they should be ready to invest in prisons and rehabilitation centers.

Some weeks ago, the ban placed on religious activities and markets was lifted, while there is no action to reopen schools.
Never the less, before schools can be reopened, government needs to put some things in place which include:
ASUU issues must be resolved.
Students should be mandated to get tested for COVID-19.
Various schools' health enters should have the facility to test COVID-19.
Hand washing facilities should be provided for students and lecturers.
Decontamination of school premises should be done and in addition to other guidelines being be adhered to.
Also, the implementation of virtual learning should be considered for tertiary institutions as part of measures to prevent face-to-face classes. Exception could be made to some courses, especially those that require hands-on work; in such instances, a class could be divided into batches.
Finally, COVID-19 has come to stay in a similar manner to the likes of malaria and other diseases. Speculations show that before a vaccine can be discovered to cure the virus, it would take nothing less than two to four years. On this note, COVID-19 should not be an obstacle to our academic progress.
Olaniyi Oluwaseyi Is a penultimate-year student of Linguistics and African Languages, Obafemi Awolowo University, Ile Ife.