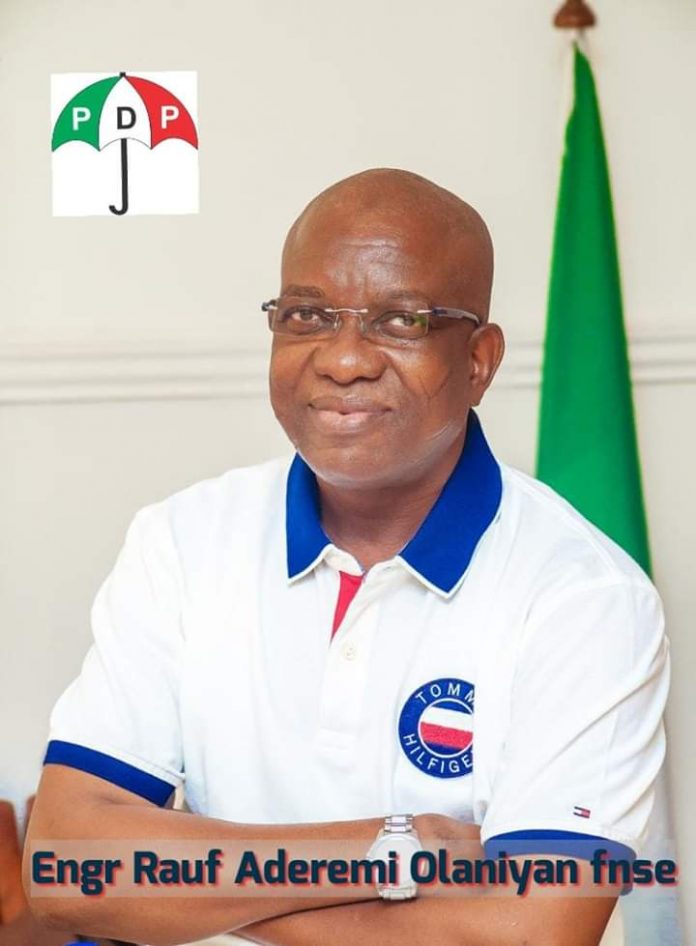 Late George Herbert Walker Bush, the 43rd Vice President of the United States, once jokingly said, "Substitute no use". He made this remark when he was considered for the Vice Presidential position of the United States under President Ronald Reagan. Bush senior became one of the most influential persons to ever hold that position and even went on to become President of the United states.
Mr Bush senior, who recently passed away at the age of 94, was said to be joking when he made the "Substitute no use" remark. However, I believe he may have spoken from what he observed about the way occupants of the office had been treated by their principals. President Ronald Reagan however dispelled Bush's fears by committing to him responsibilities that highlighted his talents and potentials, a situation that prepared him for the office of President.
Coming home, it is a well known fact that governorship candidates across the country make deliberate efforts to pick deputies who possess little or no track records of visible achievements in their public or private lives. No where is this more pronounced than in Oyo state.
From 1999- till Date, the quality of the deputies chosen by governorship candidates of the state have always been doubtful. They are either lacking in experience or are unsuitable for the job. These deficiencies made it easy for their bosses to render them ineffective, with their primary role in government being limited to representing their principals at weddings, funerals and other less tasking duties. Consequent on the above, the Deputy Governorship position has lost its appeal, and occupants are mostly considered as "spare tyres". A deputy governor in Oyo state, particularly in the present dispensation, can not even influence a simple road maintenance project in his constituency, much less full construction. Hence, the office has lost its glamour, and like Bush, most citizens of the state are saying " substitute no use".
However, enter a man who is set not only to restore respect to the office of the deputy governor, but also to revamp the critical sectors in Oyo state that have suffered much neglect. That man is the Peoples Democratic Party, PDP, governorship candidate, Engr. Seyi Makinde. The Oil and gas metering tycoon's decision to pick a man of Raufu Olaniyan's stature as his running mate, is not only brilliant, but explains his confidence in his own abilities, independent nature and above all his honest desire to work with men of like minds to salvage Oyo state from its present predicament.
Who then is this Raufu Aderemi Olaniyan ? Is the state-wide excitement that greeted his nomination worth all the hoopla ? A look at his background and antecedent indicates there is genuine reason to be excited.
Engineer Raufu Olaniyan belongs to the elite crop that could be tagged as star public servants with 26 meritorious years of active public service before retiring as a Permanent Secretary.The University of Nsukka-trained engineer was the pioneer General Manager of Oyo state Road Maintenance Agency. He is a notable public servant who had the privilege of working closely with not a few governors in the state while in service. He is a welfarist and a humanitarian to the core.
As an Engineer, he received extensive training within and outside the country and held important positions while in service such as the Deputy Director ( Rural Roads and Infrastructure), Director of Food, Roads and Rural Infrastructure, office of the Governor of Oyo state. He was also Superintendent Engineer, Ministry of Works and Transport, Oyo state, in charge of roads in Ibadan municipality and environs. The man Olaniyan left an indelible impression while in the public service of Oyo state. He is one of the very few who knows Oyo state inside out. Hence, I make bold to say Engr. Seyi Makinde's choice of a running mate could only have been made by one who is committed to serving the good people of the pacesetter state. Raufu Aderemi Olaniyan is the Managing Director and CEO of WestMidLand Construction Company and also Chairman / CEO Blueline Construction Services, both firms are major players in road construction and contractors of the World bank.
I challenge other candidates to let us meet their running mates. It will not be a difficult task to spot the difference in quality in all indices of consideration. they will always give credence to Mr. Bush's " Substitute No Use " remark.
I congratulate Engr. Seyi Makinde on his brilliant choice of a running mate, while also commending Engr. Raufu Aderemi Olaniyan, who stooped to conquer. And above all, I trust that like Ronald Reagan, Makinde will allow his running mate to unleash his experience when they assume office, to the benefit of the state. I earnestly look forward to both men positively re-engineering Oyo state starting from May 2019.
Ahmed Amubikanhun is a social commentator resident in Ibadan.
Ahmed Amubikanhun@gmail.com