Dr Martins Ola Ogundeji The executive Director Primary Health Care Management Centre PrIHEMAC has advocated for elderly friendly policies that will make life easier for the aged people in the society.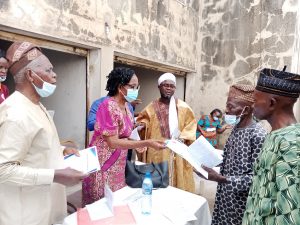 Dr Ogundeji said this while speaking at the Award Ceremony for Primary Health Elderly Friendly Ambassadors (PEFAs), Faith Based Organization (FBOs) and Model Elderly Friendly Organization (EFOs) on promoting Elderly Friendliness through empowered stakeholders programm in Oyo state .
The even which was held at the PriHEMAC office in Ibadan had in attendance the state commissioner for Health, Dr Bashir Victor Bello, Rev E O Akande , Rev Dr Edward Kehinde Alabi, Sheik Adetunji and other stakeholders.
Dr Ogundeji who decried lack of proper policies to assist the aged said an efficient and sustainable arrangements should be put in place by the government to take adequate care of the aged ones
He maintained that PriHEMAC vision is to build an elderly friendly community and promote the health status and wellbeing of sucesptible members of the community.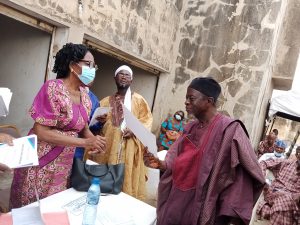 He maintained that they are already training members of the faith based organization and other stakeholders on how to handle issues related to the aged people in the society.
Dr Ogundeji however urged stakeholders to and organizations to open an endowment fund that will cater for the aged, engage the services of caregivers and health officials that will be promptly attending to the aged.
The state commissioner for Information, Dr Bello in his remark said Oyo state government will soon sign into law a bill that will enhance elderly friendly society.
He said the government of Engineer Seyi Makinde has already catered for the children, even the unborn and the adults and very soon the centres which will be solely for the aged will be established in thr state.