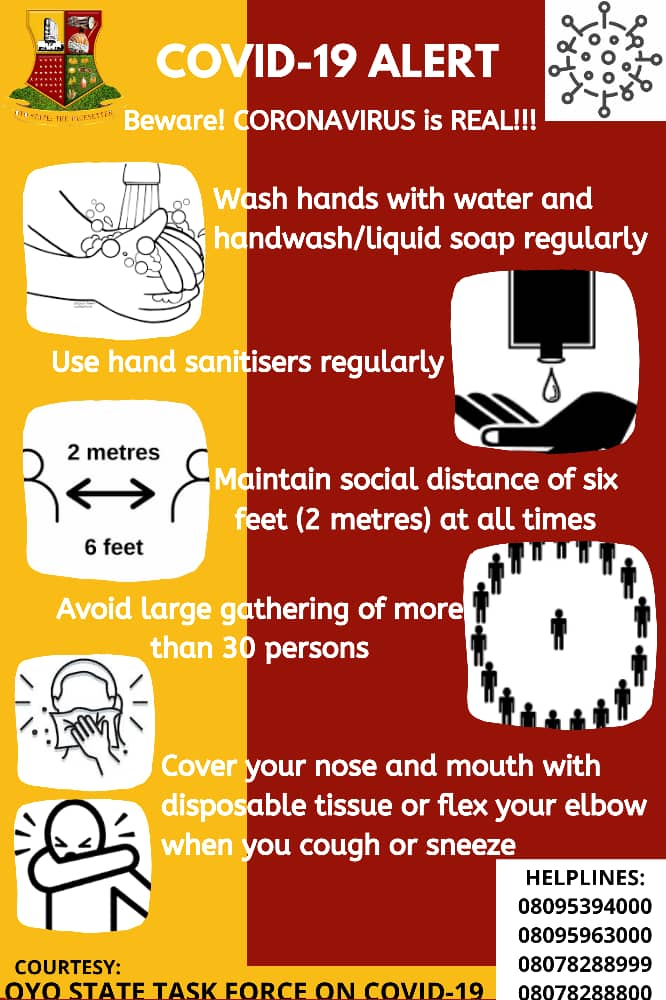 The Nigeria Association of Women Journalists NAWOJ, Oyo state Chapter has called the attention of parents and care givers to ensure safety measures for children to be protected and prevented from the spread of Corona virus that was discovered in the nation's commercial capital, Lagos.
A statement issued by the Oyo NAWOJ Chairperson, Comrade Jadesola Ajibola noted that "there is no doubt that it has become a global challenge facing us all but everyone who have regular contact with children should take precautionary measures for the safety of all."
The statement noted that women and children are the most vulnerable and can trigger an outbreak if allowed to get to them.
The statement reads in part "We will agree that children are the most vulnerable in the society and can easily contact any infection or diseases if not prevented.
"Oyo NAWOJ, as a precautionary measure, ask parent to keep their children and follow the guidelines of the World Health Organisations, WHO which are very important.
"We call on the state ministry of health and education to immediately introduce regular hand washing to school and public facilities.
"It has also become very important for government to mandate use of sanitizers and washing of hands at motor parks.
"We believe that when these are done, we may tame the spread or record any case of Corona virus in Oyo state.
"In addition, NAWOJ urge residents to report any suspected case to the appropriate quarters.
His Excellency, Governor Seyi Makinde is a listening father and we believe that it is doable."
While asking the ministry of health to provide a helpline for residents to call incase of any signs or symptom, Oyo NAWOJ also made case that ambulance should be made available at strategic locations.