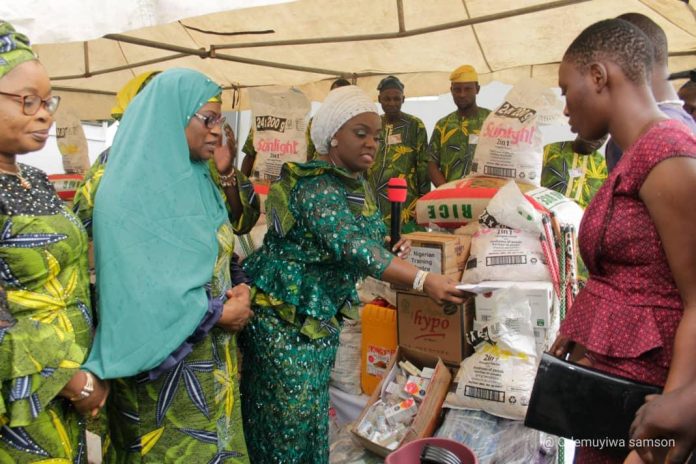 Nigerians have been called upon to support Orphange homes and person's Living with Disabilities at a time everyone is fighting the spread of Coronavirus in the globe.
The Honourable Commissioner for women affairs and social inclusion Alhaja Faosat Joke Sani while addressing journalists after a sensitization program organised for stakeholders said many of the homes both government and private needs urgent support.
She notes that Person living with Disabilities, PWDs should also be tageted in philanthropic gesture, while calling on everyone toq reach out to the needy in their communities.
Speaking on the development, the chief press Secretary, Mr Taiwo Adisa said His Excellency has approved funds for the creation of a centre where samples can be tested rather than sending samples to Lagos state.
He said the state government is not resting until the virus is curtailed in the state.
Mr Adisa also assured citizen's that the state is also working with relevant agencies to curtail the spread, adding the state task force on COVID 19 will ensure that lives are protected.
The Ministry of Health also urged residents to avoid hugging, shaking and ensure regular washing of hands as well as maintaining social distance.
The stakeholders in attendance were invited from all the six geopolitical zones of the state, NGOs, Orphanage Home Operators, including women focused groups not more than 30people.