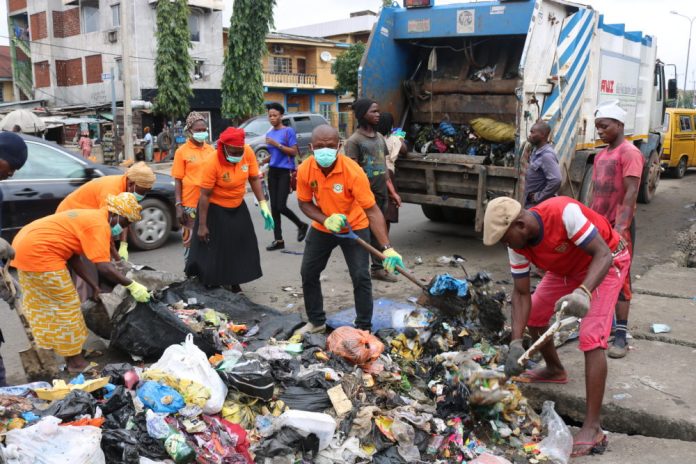 The Lagos State Government has warned that violators of the State Environmental Sanitation Law would be made to face the full wrath of the law.
Leader of the State Environmental Sanitation campaign team of the Ministry of Information and Strategy, Mr. Bode Lawal, who gave the warning during an enlightenment campaign to various markets across the State, said that issues of environmental sanitation, proper healthcare, flooding amongst others are a top priority of the present administration.
He disclosed that the State Government frowns at the indiscriminate construction of structures on drainage points and setbacks, dumping of refuse at unauthorised places to block drainages as well as impeding the free flow of traffic.
Lawal emphasised the importance of Governor Babajide Sanwo Olu's Executive Order and the rejuvenation of the Lagos Waste Management Agency (LAWMA) which are geared towards giving Lagos a cleaner and healthier look.
He, therefore, enjoined residents, traders and motorists to make use of the PSP operators and refrain from dumping waste in drainage channels and canals which can cause flooding and various diseases.
The places visited by the campaign team include Ogba Market, Katangwa Market in Agbado Oke-Odo LCDA; Agege Market, Kayetoro Market in Epe; Ayangburen Market, Ikorodu; Abraham Adesanya Market and Somolu Market in Somolu Local Government; Ojota Market in Kofose Local Government and Jankara Market, NamdiAzikwe and Idumota on the Lagos Island.