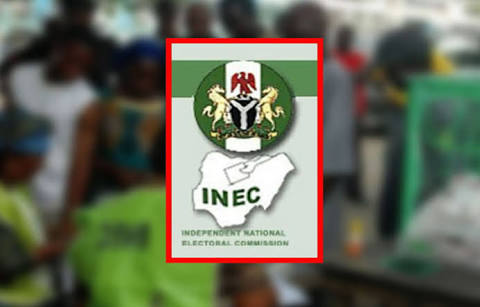 Independent Electoral Commission INEC has declared the Osun state gubernatorial election inconclusive.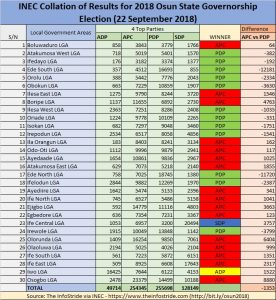 The declaration was made by Joseph Fuwape, the presiding officer of the election at the INEC headquarters in Osun.
The election was keenly contested between Senator Isiaka Adeleke of Peoples Democratic Party and Gboyega Oyetola of All Progresives Congress .
From overall result obtained from INEC , Gboyega Oyetola of APC polls 254, 345 while Senator Adeleke PDP polls 245,698 which represents majority of the vote casted .
Hours after the result was calculated, the electoral umpire declared the election inconclusive as a date for rerun has been fixed for Thursday, 27 September in unit and wards where election were candidates
Fuwape explained that the total registered voters in the five polling units where elections were cancelled is 3,498 votes. Since that figure was higher than the difference between the votes of the leading candidates, a re-run election had to be conducted, the INEC chief explained.
"Unfortunately as the returning officer, it's not possible to declare anybody as the clear winner of the election the election on the first ballot," Mr Fuwape said.
"I, Joseph Adeola Fuwape, hereby, declare this election inconclusive," he said