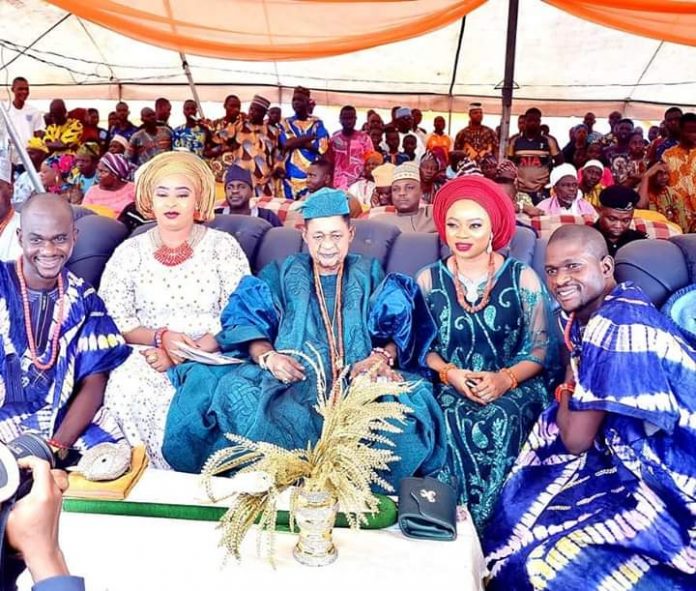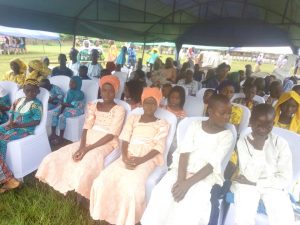 The historical city of Igboora was alive on Saturday 12th October as people from all walks of live converged in the ancient town to celebrate the annual 2019 Twins Festival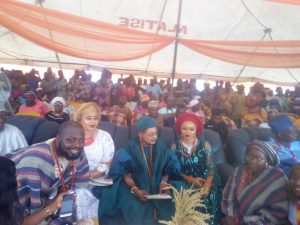 The community is reputable to be the most prominent among of places with multiple births with record of twins or triplets in virtually every household in the community.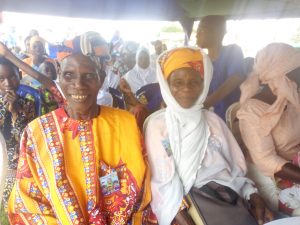 Put together  by  Igboora Community Foundation in conjunction with Igboora community foundation, the event is organized  to showcase the tourism and cultural potentials  and attracts investors into the state  and enlisting the town into Guinness book of record and UNESCO world heritage sites and festival
The uniqueness of this annual event is the presence of  Alaafin of Oyo Ob Lamidi Olayiwola  Adeyemi 111, and the entire Oyo Mesi and some traditional chiefs from Oyo, Eleruwa of Eruwa and other prominent personalities from all  walks of live  with over 2000, set to twins from different part of the country gathered at the event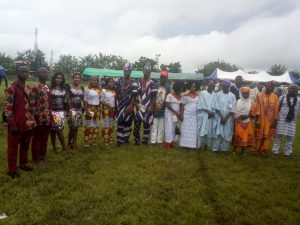 The Alaafin of Oyo, Oba Lamidi Adeyemi III, In while speaking at the event said that Yoruba twins are special gift from God because they are harbinger of good things and they possessed what other child don't have.
According to  the monarch, "Twins are unique creation that are very important, and we Yoruba's also count them worthy, God created them in a unique ways because women has only one womb to carry a baby, it now marvel for a womb that supposed to carry one child to now carried two.
"Yoruba believes that giving birth to twins brings joy and happiness to the family, that is why everybody want to associate with them either having them as children or as an associate, this makes them to have an adoring names that is different from all other children.
"Some of our forefather has done some things that some one has never done before, there was a particular Alaafin of Oyo, Alaafin Oluaso whose seven wives gave birth to  male set of twins, the seven twins all together in turn thereafter gave birth to 54 children and that Alaafin built a palace for all of them.
"All traditional rulers should teach their people history about their father's land and their community, if you become king, and I teach and showed you the mystery in history of Yoruba land, the more you get it, the more you will have promotion and peace of mind, the 'Isokun' that was eulogized in the glorification of twins is in Oyo town.
The Olu of Igbo-Ora, Oba Jimoh Titiloye while speaking with journalists said that many research are still going on to unravel the mystery about twins in Igbo-Ora, adding that it might be either the environment or the food people of Igbo-Ora used to eat that makes it to be the World Twins capital.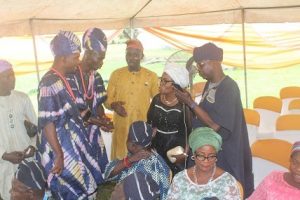 Oba Olagunju noted that a study conducted by a British gynecologist, Patrick Nylander, between 2972 – 1982 recorded an average of 45 to 50 sets of twins per 1,000 live birth in the Southwest of Nigeria, and tere are about 30 times more in Igbo-Ora than there are in the whole of Europe.
"According to a British Broadcasting Corporation (BBS) ariticle, there are about 158 twins per 2,000 newborn in Igbo-ora, the twins capital of the world compare to 5 twins per 1,000 newborns in Europe.
"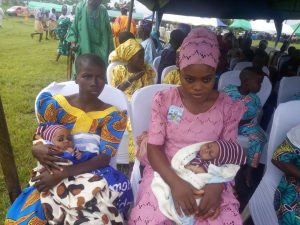 Population expert has a history of giving birth to twins or other multiples also affirm that Nigeria, particularly the Southwest has the World highest twining rate and the Igbo Ora , the headquarters of Ibarapa Central LocalCoy col Government has the highest percentage of twins.
"In Igbo-ora, nearly every household has a history of giving birth to twins or other multiples, people attributed the predominance of twins in Igbo-ora to a meal, Amala and Ilasa, a morsel meal that combine yam powder (agida) and okra leave soup, yams contain gonadotrophins, a chemical that helps women produce multiple eggs.
"This festival which started last year is therefore, designed to position Oyo State as the foremost twin tourism destination in the world, initiate the development of twin festival as a unique sponsorship property and create activity around Igbo-ora towards attracting of Pilgrimage to the "land of twins" or "World Twins Capital" and improving the economy of the town and neighboring Local Government Areas in particular and Oyo State in General, consequently the first Twin Resort in the world will be created in Igbo-Ora.
The chairman of the event, Dr. Olusola Ayadele, who was a gubernatorial aspirant in the last governorship election in the state, said that the twin festival was just the beginning of renaissance, adding that twins has been celebrated all over the world, and it has now become a tourism event in the whole of Ibarapa land.
"Here in Igbo-Ora, almost every family has twins, and this doesn't not happened anywhere except in Igbo-Ora, i want to advice twins to continue be a good ambassador.
Meanwhile, the twin ambassador, Taiwo and Kehinde Oguntoye, noted that been a twin has brought a lot of good things for them because twins are unique creation from God, saying that the festival was aimed at adding to the economy benefit of Oyo State, and Nigeria at large.
According to them, "We are of the opinion that this twin festival can be used to boost the economy of Nigeria through twin tourism, this mean that this is a way by which twining can be use to promote destination, there is a need to developed our tourism potentials in Igbo-Ora, so want the people to see the festival as an avenue to tap to its potentials.
They added that the challenges facing twins in Nigeria is basically economy, because most of the family that has twin are not financially buoyant Europe care of them.
Set of the oldest twin at the event Adeleke Twins  said their mother gave birth to three set of twins and the tow of them also had twins as among their children, " The gene runs in the land, we are happy with this event and we are grateful for the organizers
The University College Hospital UCH Ibadan and Igboora Community Foundation presented gift to some set of twins