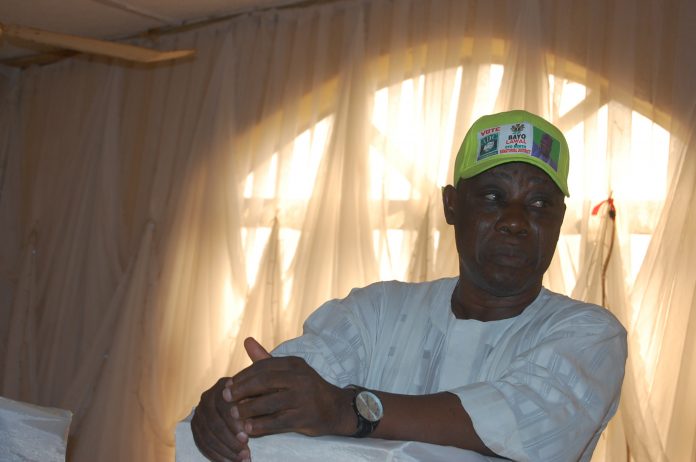 African Democratic Congress Senatorial candidate for Oyo North Senator district Barrister Bayo Lawal has promised to do only one term as a senator if elected.
Lawal, a lawyer said this while responding to question at a debate organized by Ten"G" forum in Iseyin.
The debate was attended by Senator Abdulfatai Buhari and Barrister Lawal while Hon Mulikat Akande Adeola(PDP),Alhaji Salaudeen(ADP) and the NRM candidate were absent.
Lawal who insisted that the position of the senator for the district should be rotational between Ogbomoso and Oke Ogun said " It is the turn of oke ogun Zone to produce another senator , he has done four years, he has tried his best i have a lot of respect for him,so he should allow me to do my four years and step aside."
" I expected Senator Buhari who is occupying the position to step up his game and vie for higher position"
He said "I would rather step up if the opportunity is there for me. I want to be governor of Oyo state, i have what it takes to be governor too.I will not be gravitating myself in Abuja."
While speaking on his agenda for 2019, Lawal said his ten point agenda will be on poverty reduction, employment opportunities, welfare of the people infrastructural development and others.
Senator Buhari while speaking on seeking his re-election said he wants to continue the legacy which he has started since 2015.
He enlightened the gathering about the role of legislature in the government and urged people not to allow themselves to be swindled by lies and unverified claims by the opponents who only want to be in power without any idea.
The Ogbomoso born lawmaker said people should vote for people base on competence and not on ethnic
sentiment
President of the organizing group Comrade Ayanleye Rafiu in his opening remark said the essence of organizing the debate is to size up the intelligence of the representatives and know their plans for the constituency.