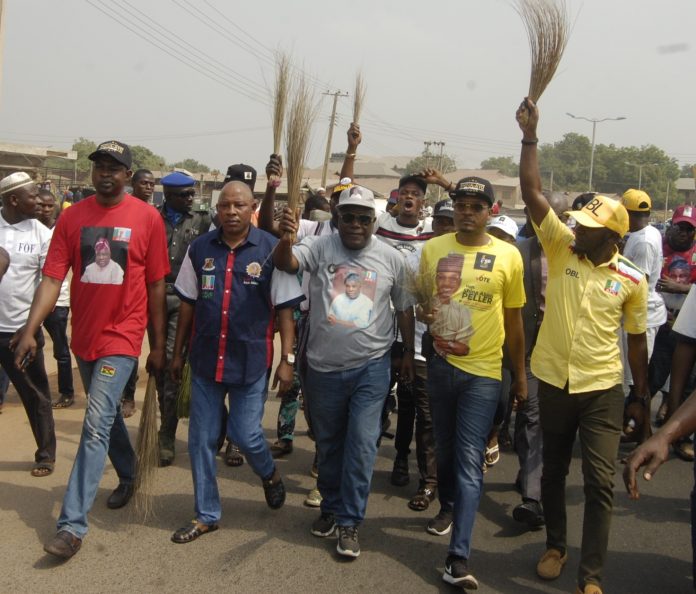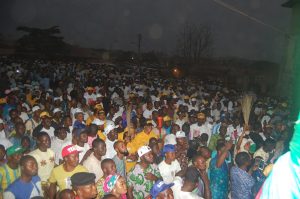 The All Progressives Congress APC in Oyo North Senatorial district on Thursday flagged off Senatorial Campaign with a rally in Oke Ogun area of Oyo state.
The rally/campaign which started with a rliveslk Iseyin involved four local government including Itesiwaju, Iseyin, Iwajowa and Kajola local government.
Led by the Senatorial Chairman, Alhaji Arikewuyo Razaq and other party leaders including the Senator representing Oyo North Senatorial district at the upper chamber of the National Assembly, Dr Abdulfatai Buhari, Oyo state commissioner for works , Mr Dauda the campaign train moved from round major towns in the federal constituency .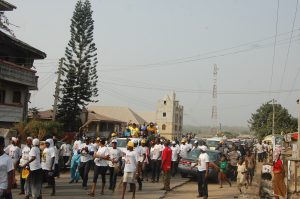 At Okeho where thousands of the party supporters gathered, the Senatorial chairman presented candidates for the state and National Assembly including Senator Buhari for the Senatorial District Shina Abiola Peller, for the Federal Constituency Abiodun Ojeleye for Kajola and Ladigbolu for Iseyin to the public
He urged the people of Oke Ogun to vote for the party's gubernatorial candidate Chief Adebayo Adelabu and president Muhammadu Buhari for stability and continuity of good governance in the country .
While thanking the people for supporting APC, Senator Buhari said the APC government led by president Muhammadu Buhari is committed to the development of the country and welfare of the people
The lawmaker said the second term will enhance stability and continuity of infrastructural development , Job creation for the youths, serious fight against corruption and safety of lives and properties through improved security measure.
He however urged the electorate to resist any form of rigging and attempt to cause violence by the opposition during the election