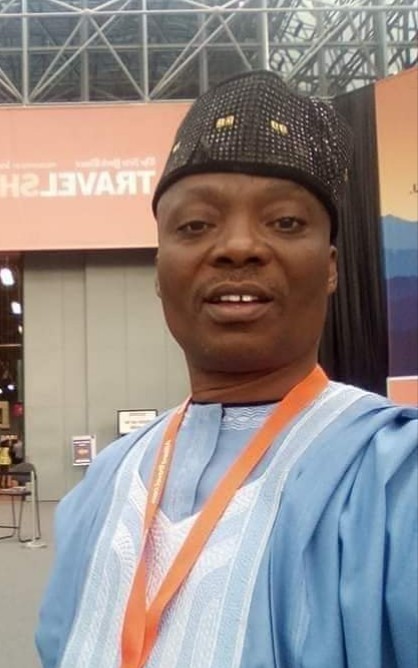 DIRECTOR-GENERAL, Ekiti State Council of Arts and Culture, Ambassador Wale Ojo-Lanre has described Hike Ekiti Mountains Safari as the best choice for this year's Easter picnic.
Ojo-Lanre, who said this in a brief chat with Journalists noted that the conducive business-thriving atmosphere in Ekiti State, engineered by Governor Kayode Fayemi, and his interest in tourism has rekindled the urge by the indigenes of the state and non–indigenes too at enhancing the tourism potentialities of the state.
"Tourism investors, cultural entertainment enhancers, and professional tourism package hosting concerns who have seen Ekiti as a paragon of tourism now have the confidence of turning their dreams of Ekiti tourism into realities," Ojo-Lanre said.
He enjoined every tourism and good hospitality products buyer to consider Hike Ekiti Mountains as the best for this year's Easter Monday picnic, adding that "this would also enable tourists to the great state to really appreciate the enable tourism potentialities the state is blessed with, and her unique topography."
Hike Ekiti Mountains Safari is an organisation being propelled by Michael Peculiar.
He revealed: "We are being stimulated and encouraged by the tourism posture and inclination of Dr Kayode Fayemi, who has created and magnified the tourism atmosphere of Ekiti. This is our own little way of helping to call attention to this state and attracting tourists and visitors who will come to spend part of their earnings here. Dr Fayemi is restoring Ekiti values in all ways and this is one of the ways of enhancing the glory of Ekiti State."
Discussing what propelled Hike Ekiti Mountains Safari, Peculiar said: "Being a mountain safari buff and patron with copious experience in Morroco, Dubai and Yobe State, I have come to the realisation that Ekiti is the home of mountain safari. I have this on my own when I first took a tour of Ofin Mountain – Ado Ekiti and walked the ridges of Efon Alaye – Ido – Ile – Ido Ajinare – Erio, falling in love with the praying ground on top of the hills, the flora and fauna, the panoramic views the birds, and the cluster of the forest. I then decided that this year, Ekiti must hold its first ever mountain safari trek in Easter."
Justifying the choice of the day for the first ever Mountain Safari in the state, He disclosed, "we decided to hold it on Easter Monday, which has festival colouration with the Christian sect and Jesus Christ. It is a stylistic opportunity of holding the Easter Monday picnic while walking and trekking on the hills of Ekiti thus having the single honour and opportunity of gaining and enjoying the panoramic view of Ado and Iyin Ekiti from the top of the mountain. It will afford participants the opportunity to romance the serenity of the forest, the lush green vegetation, the flora and fauna and consume the pure breath from the plants while listening to the rants of the ants, the shrieks of the birds and the jumping of the toads across the pathways"
Peculiar added: "We are kicking off from Ado–Ekiti and head for Iyin Ekiti. It is going to be an interesting adventure which will not only showcase Ekiti State as mountain safari tourism destination but a State with the best geographical template for mountain for hiking
Credit ReportersatLarge