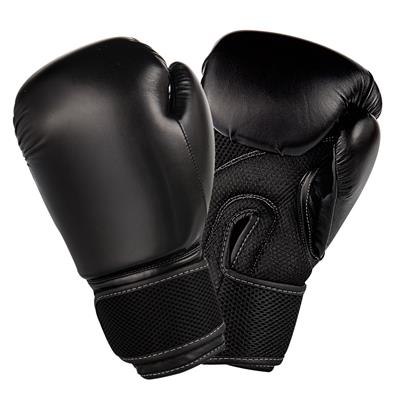 The stakeholders in the boxing sport in Oyo State have registered their appreciation to the organizer and sponsor of 15th edition of GOTV Boxing Night for considering Ibadan again as host, describing the gesture as catalyst to their drive to wake the game back from its
slumber.
The chairman of Oyo State Amateur Boxing Association (OSABA), Chief Baron Akintunde Opaleye, The Chairman Oyo State Chapter of Nigeria Boxing Board of Control (NBBofC) Hon. Gbenga Opaleye, daughter of late Chief Francis Aiyegbeni, Edna Aiyegbeni popularly known as 'Boxing Iron lady' and the CEO of Extreme Boxing Promotion Ayo Olaniyi
Popularly known as Iyanda'badan have all jointly issued a statement commending Flykite Promotions for bringing the boxing show back to Ibadan.
"We cannot but to thank and show our appreciation to the good gesture of the organizers of GOTV Boxing Night for considering Ibadan again, unknown to many, Ibadan has the largest numbers of boxers in Nigeria according to our research and statistic, we have almost 150 boxing clubs in Ibadan with each of them training noting less than 20 boxers.
"There's no regular competition or contest to adequately engage them, but this GOTV contest have given that hope. We are grateful to Flykite for rekindling the hope of our boxers", the statement reads.
Meanwhile the association have also mobilize massive support for Ibadan fans to come out and cheer the three home based boxers that will be vying for honours inside the indoor sports hall of Obafemi Awolowo Stadium on Sunday evening.
Taiwo Kareem will engage in contest bout, while Ridwan 'Scorpion'' Oyekola fight for National title and Akeem Sadiku 'Dodo' battle Franc Houanvoegbe of Benin Republic in an international light middleweight
= challenge.