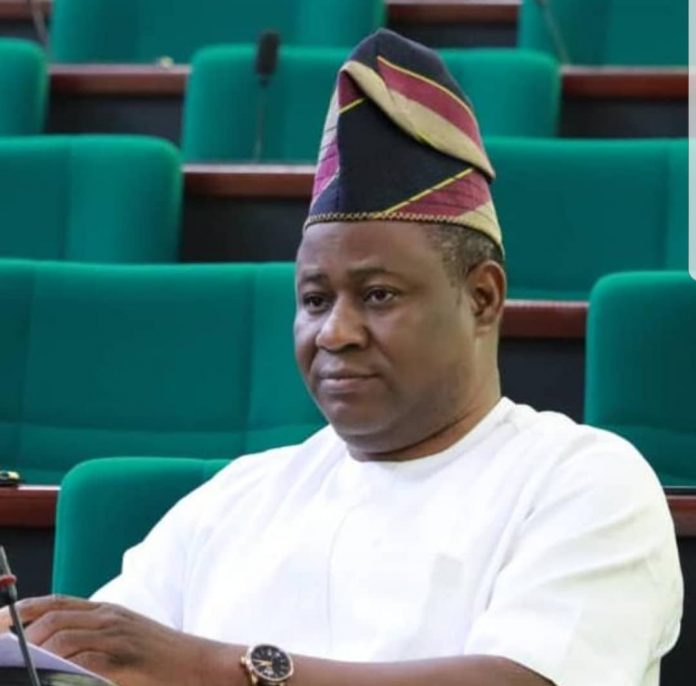 On a radio set recently, the interviewer asks him; "Hon Odebunmi, you have been consistently winning elections in your area, what is the secret? He smiled and said, "My God and the people of my Constituency who believe in me and want me to continue to represent them."
He went further: "The secret is maintaining a good relationship with them, giving them a sense of belonging, and not abandonning them after the election till another election year when you'd need them before you go to them again; also identifying with them and visiting them regularly. That is my root, I can't forget, or abandon them."
The Lawmaker emeritus maintained: "It is my people first because without them, I cannot rise to this level in politics. I consult them, seek their views on issues and speak their voice at the National Assembly and other places where I have served."
The humble and accomodating dude is not a politician who plays politics like the average Nigerian politicians. He is one of the few people in politics with uncommon desire to serve humanity, make people happy and bring home dividends of democracy.
Rather than using his political opportunity to aggrandize wealth, the three-time federal lawmaker uses the chance to transform and bring development to the constituents and the constituency at large.
Right from 1999, Hon Segun Dokun Odebunmi has been favoured by God and the people, not because he was the best but because he chooses to play his politics differently. He doesn't denigrate, rather he accommodates and give his people a sense of belonging and that is why the people cannot wish for another better representation at the National Assembly than Hon Odebunmi.
As a Council Chairman, Hon Odebunmi's unprecedented achievements speaks volume, his indelible imprint in Surulere Local Government Area cannot be erased till eternity, the gesture which extended to the period he was appointed as the Commissioner, Local Government Service Commission where he did not only facilitate projects but he strived hard to secure employment opportunities for these constituents.
Since he was elected into the House of Reps, he has never let his people down. His credibility keeps soaring as he uses his influence to create opportunities for the younger ones to rise, secure employment and for the aged ones to enjoy their lives by facilitating series of training and low-interest loans to boost their businesses.
Hon Odebunmi is a man of many parts: he is a businessman who wants people to rise, a politician who believes the people must be genuinely served and supported, a genial and responsible who man truly represents. All these uncommon virtues are what makes the Soun of Ogbomoso, Oba Jimoh Oladuni Oyewumi Ajagungbade 111, Honoured him with the title of Okanlomo of Ogbomoso land.
One cannot but wish the husband of ebullient Yeyeluwa Oluwatoyin a continuos rise in politics with sound health, long life and prosperity. HBD sir.