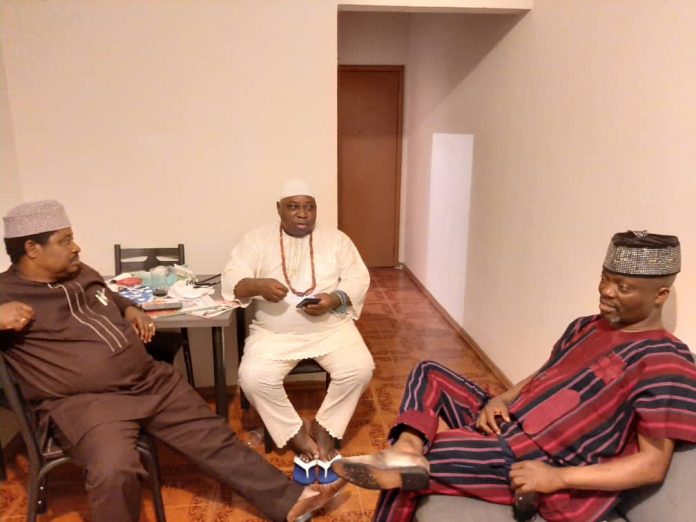 ….to raise fund for development of Ogun onire grove

High Chief Baba Fola Ayodele , CEO, Yoruba Cultural Centre , Rio De Janerio, the man who in 2005 led 40 Brazilians to Ogun Onire's Grove in Ire Ekiti in a business chat with Prof Rasaki Ojo – Bakare and Ambassador Wale Ojo -Lanre in his office in Rio de Janeiro.

He assured that he would raise his friends to develop and enhance Ovun Onire Grove
He commended Governor Kayode Fayemi for living up to his vision when he visited Brazil in 2010.

Baba Fola Ayodele , who is from Ise and been in Brazil in the last 30 years said that he and his friends would assist Ekiti state at promoting Ekiti State cultural – tourism sector and life genuine investors to develop, Ogun grove in Ire , Ifa Rock Houe in Ado and Esu abode in ijelu.

He said ' we are happy that Ekiti has a Governor in Dr Kayode Fayemi ,who is striving to develop some of the cultural sites in our state for the benefits of our people. We should all stand up and support this wonderful fellow who is preparing Ekiti State for rapid development for this generation and generation yet unborn '