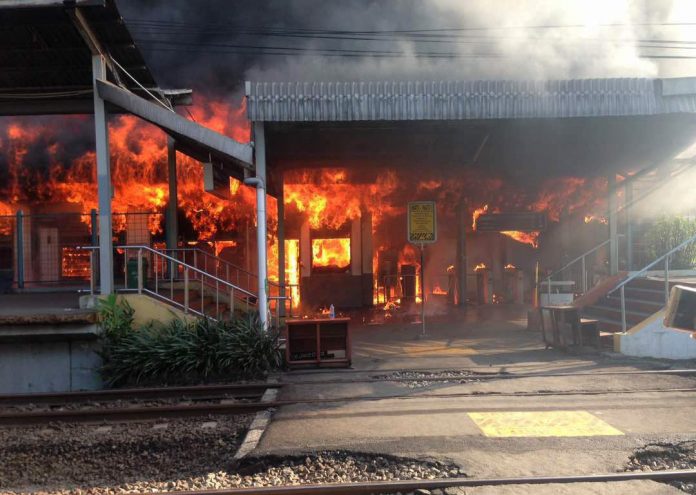 Over 2,000 people have been renders homeless by an inferno that razed  10 neighborhood units (RT) on Jl. Keutamaan Dalam, Krukut, Tamansari, West Jakarta
"The fire started around 2:30 a.m.," West Jakarta firefighter chief Abdul Cholik told Kompas.com.
"No one died or was injured in the incident, thankfully, but 2,400 people lost their homes," he said.
He added that the fire burned down an area of 3,500 square meters.
Thirty-eight fire trucks and 210 fire fighters were deployed to extinguish the blaze.
"We are still investigating the cause of the fire. We also have not calculated the total losses," Abdul Cholik said. (gis)
source http://www.thejakartapost.com