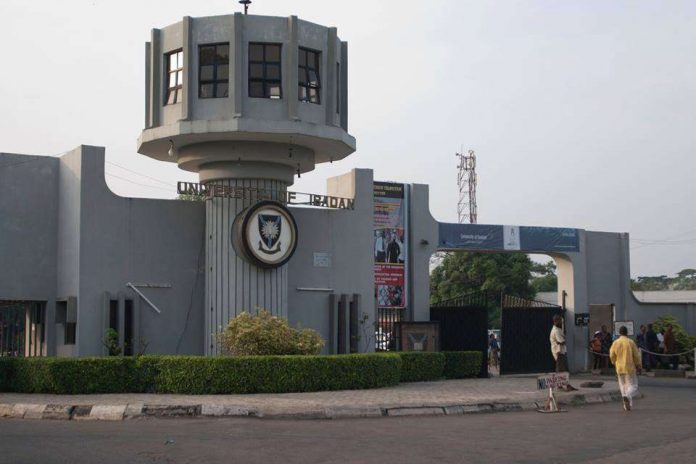 The Director Consortium for Advanced Research Training in Africa Professor Alex Ezeh has challenged Africa and Nigeria in particular to build strong institutions for it to experience development.
At the moment he said, Africa is characterized by weak institutions, social rules and warped accountability.

The renowned demographer and public health expert identified a vibrant judiciary as critical to deepening accountability and checking corruption in Africa.
While noting that universities must lead Africa to development, He frowned at the localisation of universities in Nigeria and recruitment based on primordial sentiments rather on relevance and expertise.
According to Ezeh, Africans and Nigerians in particular must raise their expectations towards those holding public offices saying that Nigerians have lower expectations from their leaders which is affecting poor development outcomes.
He stated this while presenting a distinguished Guest Lecture at the Faculty of the Social Sciences University of Ibadan on "Building Strong Institutions for African Development".
The event coincided with the commissioning of the rehabilitated and newly established E-Library sponsored by The Consortium for Advanced Research Training in Africa (CARTA) in Collaboration with the Faculty of The Social Sciences, University of Ibadan.
The Library has over 20,000 published, unpublished books and non book materials and stocked with computer and Internet facility as well as Postgraduate Library at the Department of Sociology, UI.
Ezeh who doubles as the Director of the African Population and health Research Centre noted that African universities must drive development in Africa through global thinking and conduct of relevant researches.
To build strong institutions, Africa and Nigeria, Ezeh called strong internal control environment, recruitment and retention of talents, and a system of accountability.
"Our universities must drive thinking. We must begin to practise what we preach. We need to bank on experiential sources of knowledge. We must change the expectations we have for one another. Our universities must model change for Africa and we need to raise the expectations we have for those in public service. Those in public institutions passed through universities and hold our degrees yet we have corruption there. We need to devise ways of ensuring we have strong social rules that can guide future leaders in our universities who are watching what is going on. Religion does not have moral compass. You can be as religious as you like and still be corrupt. That is why religious leaders are also corrupt because we have expectations of that for them and they conform to our expectations."
In their speeches the Vice Chancellor University of Ibadan Profeesor Idowu Olayinka  and the Dean Faculty of the Social Sciences profesor Ayodele Jegede emphasized the the use of information and communication technology for information delivery and services adding that the university will not relent in partnering with organization towards making it 21st century compliant.