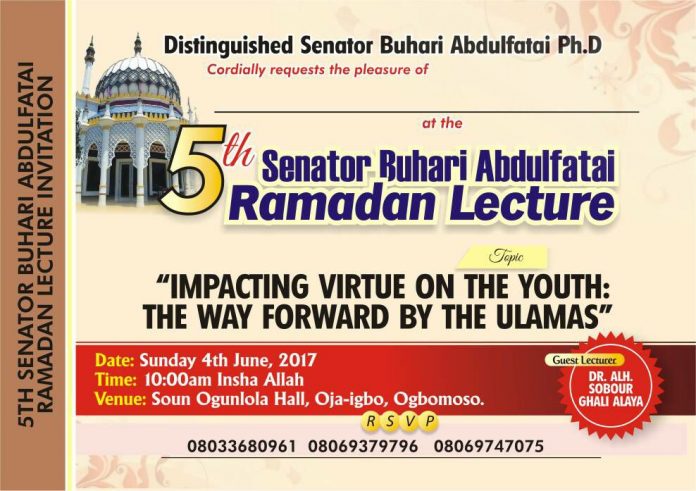 The Annual Ramadan Lecture organized by the Senator Abdulfatai Buhari, the Senator representing Oyo North Senatorial Districts at the National Assembly will hold on Sunday June 4 at the Soun Ogunlola Hall, Ogbomoso.
D Abdulfatai Buhari is also chairman Senate Committee on ICT  and Cybercrime
According to the statement issued by the organizing committee, said the lecture entitled:"Impacting virtue on the youth- The way forward by the Ulamas" will be delivered Dr, Alh Sobour Ghali Alaya.
Dignitaries expected to grace the occasion includes Senators and Members of the House of Representatives from the National Assembly, Senior Government officials, politicians religious leaders among others.