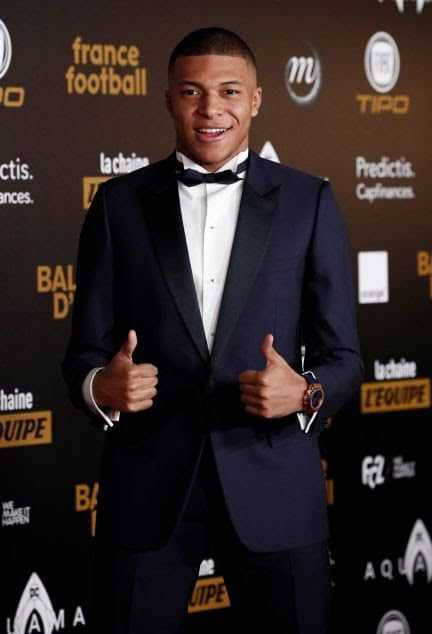 By Kehinde Ayanboade
A young and fast rising, 19 years old football player, Kyllian Mbappe of Paris Saint German (PSG) and France National Team won the Kopa Award 2018.
He was surprised with this award as a sectional program of the Ballon D'Or Award celebration at Paris Yesterday. The Kopa Award 2018 is the first and maiden Presentation of this Trophy, he was also tagged as the best young footballer in the World.
Kylian Mbappe have managed to be a worldwide crush footballer in the last 2 years he came into limelight of the profession, and he has arguably proved his best as a talented player according to his performance at the World Cup 2018, and various activities in his home club. Paris Saint German (PSG).
"He runs really fast but he controls the balls really fast too, he's a phenomenon" says his French Manager, Didier Dechamps about Mbappe.
He has managed to score 32 goals in 56 games in 2018 and he is the second most expensive player @19.