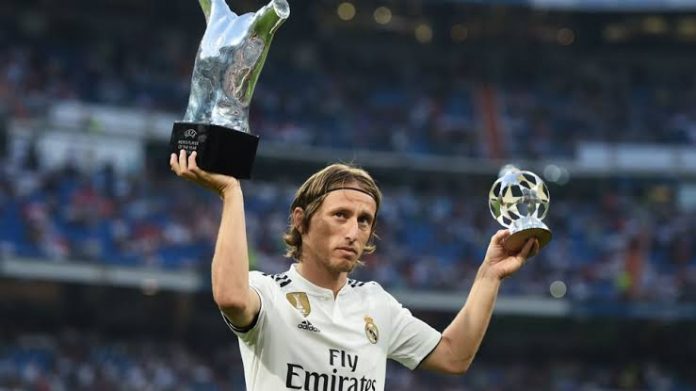 By Kehinde Ayanboade
Luka Modric, a player of the Top leading team, Real Madrid and a national player of Croatia republic was honoured as the best player of the year in the Ballon D'Or Award night held at Paris on Monday 3rd of December,2018.
Luka Modric has formerly won the FIFA world best player of the year for his stunning and outstanding performance as he led his team to the final in the just concluded FIFA World Cup, 2018.
World best player, Christiano Ronaldo came second in the ranking, Antonio Greizman came third, a young rising player of france and Paris saint German (PSG) Kylian Mbappe came fourth, and Lionel Messi came fifth in the ranking table.
Luka in appreciation speech explained that the year 2018 has been a special year for him, "i have a lot of emotions, its really difficult to express in words, i just give my thanks, it's a dream that has become reality" he says.
He also buttressed that he is mostly qualified to win the award for his outstanding contribution in making his club (Real Madrid) won the last champions league and for driven Croatia to the finals in the World Cup.
He thanked everyone from teammates to management and fellow contestant.
Other players present at the occasion were, Paul Pogba, Neymar Jr., Luis Suarez, Kelvin De Brunyne, Eden Hazard, Muhammed Salah, Sadio Mane and other prominent and professional Footballers.