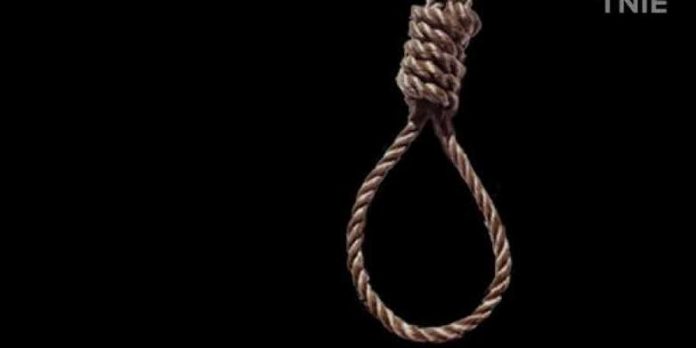 Woman Hang Herself in Ibadan After Standing as Surety for Friend Who Flee with Bank Loan
Kehinde Ayanboade,
Ibadan.
A woman who can be identified as Sakirat Rasheed has on Friday committed Suicide by hanging herself at Ataa area in Awotan, Ibadan after standing as a guarantor to her friend who flee after securing a loan from a microfinance bank.
Husband of the deceased, Mr. Rasheed who grant an interview to our reporter revealed that the death of her late wife is a shocking incident he don't expect adding that she stood as a surety to someone who secured a loan from a microfinance bank.
"Yesterday I went out and a strange number called me telling me that my wife didn't returned the money she should be returning as speculated by the bank.
The caller said they didn't want to inform me, but they are forced to due to the fact that she (Shakirat Rasheed) has not been paying since last week Friday making it two consecutive weeks with the one of yesterday.
The money she is to be paying is 17,500 per week.
I went home immediately to ask from her as she has never discussed such with me, but when I reached home, I couldn't find her.
After a long search I found her dead on the rope he hanged herself in the store room of our house."
Mr. Rasheed further revealed that her wife is an introvert and someone who doesn't say out her mind to anyone including him.
In the same vein, A close neighbor and witness who described the incident as a sad development revealed that he got the shocking news when he returned from work on Friday.
He further explained that the first thing he did immediately he got the news is that he reported the case the Apete Divisioner Headquarters with pictorial evidence.
He added that the Divisioner Police Officer had visited the scene following the order from the Force Area command in Àpáta.