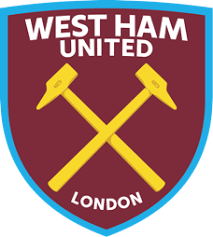 WestHam United have announced their interest to play two friendly matches with their London rivals, Arsenal and Crystal Palace before the English Premier League season resumes.
Nationalinsightnews.com gathered that WestHam had already played Arsenal twice this season, and they will not have the opportunity to meet again when the Premier League campaign restarts.
We further gathered that permission for clubs to arrange warm-up games now that players are back in 'normal' training, although strict rules have stated that teams are not permitted to travel more than 90 minutes and players must travel alone and not on the usual team bus.
Moreso, West Ham United have also sent out word to nearby clubs to see if they want to stage more competitive friendly games before the 2019/20 season resumes.
The east London side have nine Premier League games remaining and still have to play nearby rivals Chelsea at home and Tottenham in an away match.
Moyes is in an address shows his keenness for his West Ham players to get in some match practice before the season restarts
"All these things are subject to the protocols. We have to have everything right. We can't ask teams to travel, we are not intending to travel.
"We will abide by the guidelines. We don't want anything to go wrong in the build up to the start of the Premier League."