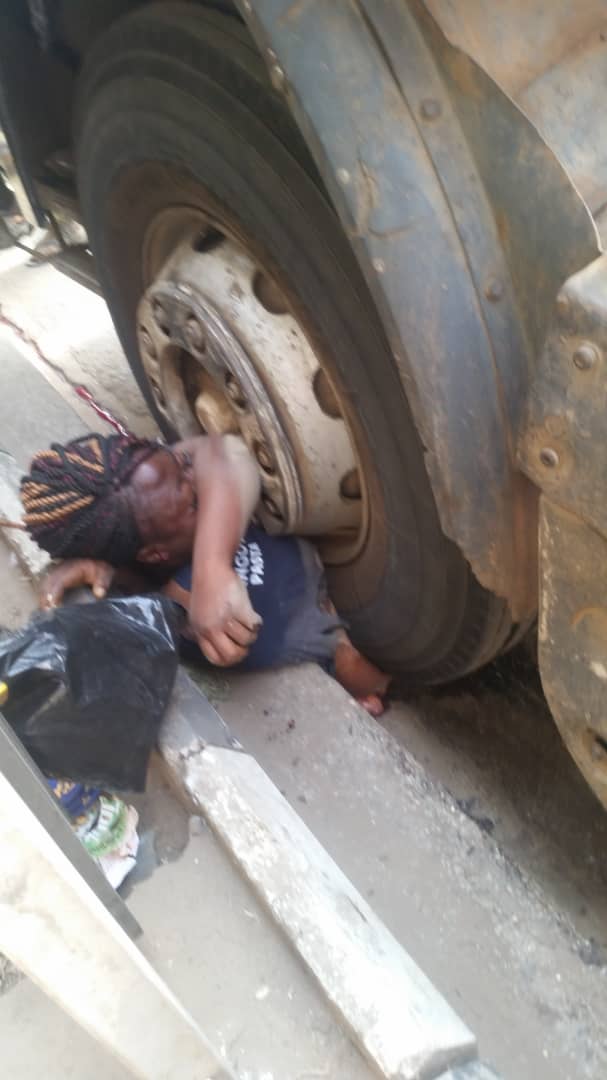 Tragedy occurred at Molete area of Ibadan this morning as a middle aged woman was crushed to death by a truck.
The incident occurred at Molete roundabout around.
An eye witness told our correspondent that the women missed her balance in the while trying to cross the road and fell very close to a moving which truck coming from challenge.
She could not be rescued by people around as she gave up the ghost immediately.
An eye witnesses who identified her as Mama Tola said she was going to her shop.
Officials of the r Federal Road Safety Corps FRSC and Nigeria Civil Defence Corps, and Police  were at the the scene to prevent traffic breakdown of law by the people who might want to attack the truck driver.
Her corpse were however moved to a morgue by the road safety.