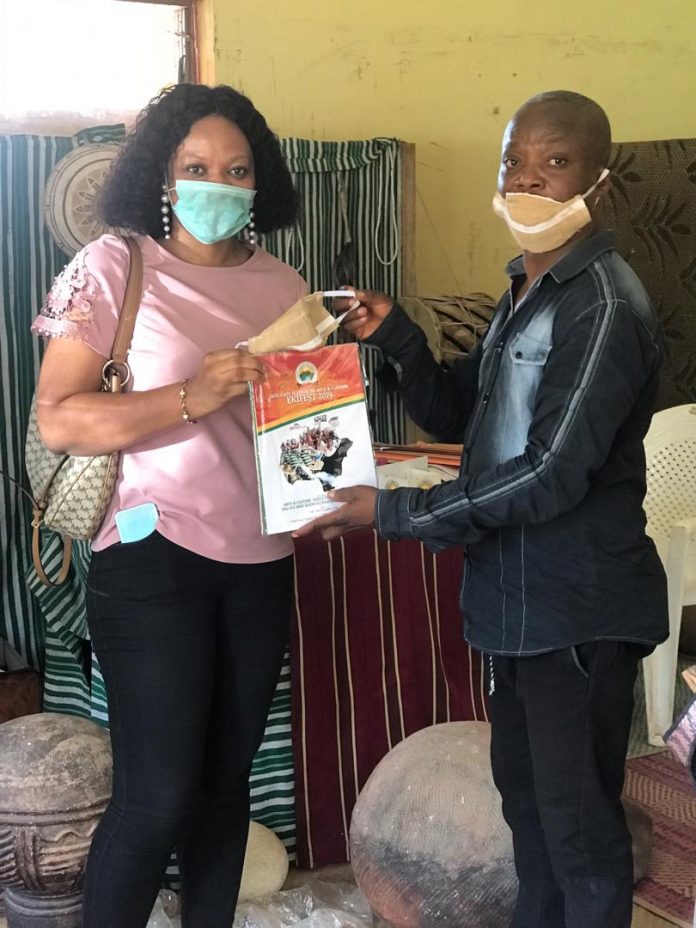 …Institutes Art Challenge Promoter visits Ekiti State Council for Arts and Culture

In her bid at ensuring that the World Biodiversity Day is marked in Ekiti State in a sustainable format, the President, Triple G Eco Revival Solutions

Oluwaseyi Ebenezer has instituted an Art Challenge aimed at awakening the consciousness of the youths to the symbiotic relationship between the environment and art.

Mrs Ebenezer who paid a visit to the Ekiti State Council for Arts and Culture office located at the Cultural Centre, Secretariat Road Ado revealed that her organisation would be taken the observation of this year's Biodiversity Day beyond the mere calling of the attention of the world to Biodiversity issues but would go farther by ensuring the participation of the youths through an Art challenge.

She disclosed that the Art Challenge is to stir the creative instinct in the youths by tasking them to bring out images from the environment.

Mrs Ebenezer said that her organisation would partner other sectors which are central to Biodiversity issues in Ekiti state
She called for a synergy of purpose between her organisation and Ekiti State Council for Arts and Culture at making this year's Biodiversity Day Art Challenge a remarkable success.

In his response, the Director-General, Ekiti State Council for Arts and Culture, Ambassador Wale Ojo – Lanre commended Mrs Ebenezer for her brilliant initiative at stoking the consciousness of the youth in the creative sector to Biodiversity.

He assured Mrs Ebenezer of the Council's support and participation at the World Biodiversity Day Art Challenge.