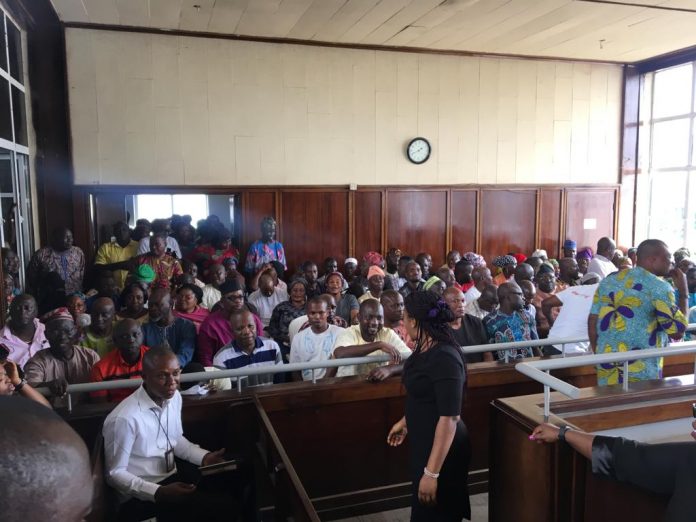 pp
The court premises is filled and the lawyers are set fot the tribunal judgement on the petition Oyo North and South Senatorial Districts
Senator Abiola Ajimobi,the former governor of Oyo state is challenging the electoral victory of Senator Kola Balogun of Peoples Democratic Party in Oyo South. While Hon Mulikat Akande of PDP is challenging the victory of Senator Abdulfatai Buhari in Oyo North.
The court premises has been filled with supporters of all both petitionere and defendants early as 8am but the judges are set to start by 2pm
Supporters of both PDP and APC candidates are optimistic that the pendulum will swing on their side.
Details later