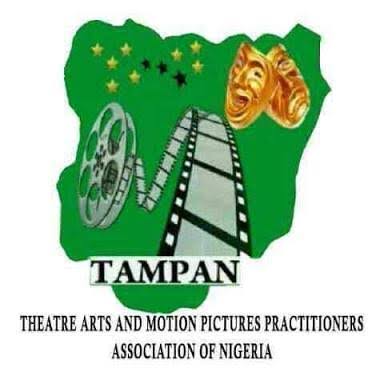 Theater Arts and Motion Picture Producers Association of Nigeria (TAMPAN) has elect new set of executives.
The election which was  was held in ibadan on the 14th of December 2018 saw the emergence of star actors including Bolaji Amusan popularly known a Mr Latin, Odunlade Adekola ,Yomi Fash Lanso and others  holding key  executive position.
According to a statement signed by Director of Media and Public Relation , Yomi Fash Lanso So many star actors contested for various offices which eventually turned the venue to a jamboree of fun, laughter and banters.
"A break away association, TAMPAN has proven to have a clear cut direction with the ideology and aims of the leaders in the association. It is no gain saying that the South West film makers started the cinema culture by stepping into film making from traveling theater which took many of the founding fathers to many states in Nigeria and beyond. Ghana, Togo, ivory coast etc. So many box office film were done in that era. AJANI OGUN, IJA OMINIRA, AYE, JAIYESIMI, AROPIN NTENIYAN, TAXI DRIVER, OMO ORUKAN, OWO L'AGBA, ORUN M'OORU, MOSEBOLATAN, IREKE ONIBUDO,"
" It is with thisXQcqzyvHU
history laid by the Late Hubert Ogunde, Late Adeyemi Afolayan, Late Duro Ladipo, Late Kola Ogunmola, Late Ray Eyiwunmi, Late Moses Olaiya Adejumo, Late Akin Ogungbe, Late Ayinla Olumegbon, Late Isola Ogunsola, Late Ojo Ladipo, Late Oyin Adejobi, Dr ola Balogun and so many veterans that the National Executives Council under the past leadership of Omooba Dele Odule put in place a yearly Tampan Convention to bring together all members where issues will be debated, competition in stage performance is put in place and agenda for the incoming year is set."
The newly elected  National President Otunba Bolaji Amusan in his acceptance speech said. TAMPAN. will continue to soar higher with the execution of positive aims and objectives lined up for the association and members. Adding that  " The vision of bringing back stage performance and cinema culture will be actualized."
He  However assures all members in his swearing in speech that he will be operating an all inclusive administration where every member of TAMPAN will have a say.
List of the  National Executives of TAMPAN.
1) PRESIDENT – OTUNBA BOLAJI AMUSAN.
2) DEPUTY PRESIDENT – ABIODUN OLANREWAJU.
3) NAT. GEN. SEC – FESOGBOYE OYEWOLE.
2. LEGAL ADVICER –  FEMI ADEBAYO.
3. GENERAL SECRETARY – FESO OYEWOLE.
4) DIR. MOTION PICTURE – ODUNLADE ADEKOLA.
5) DIR. THEATER ARTS – ADULRASAQ ADEWALE.
6) BUSINESS & ORG. SECRETARY –  DEBO ALEXANDER.
7) NAT. TREASURER –  FATHIA BALOGUN.
8) NAT. FINANCIAL SECRETARY –  BAMIDELE ADEOTI.
9) NAT. AUDITOR – SOLA KOSOKO.
10) ASS. GEN. SEC – AYO OLADAPO
11) PROVOST MARSHAL (M) – AKEEM ALIMI.
12) PROVOST MARSHAL (F) – FUNBI AKINDURO.
13) DIR. OF SOCIALS (F) – TOYOSI ADESANYA.
14) DIR. OF SOCIALS (M) – ADENIYI ADEDAYO
15) DIR. PR & MEDIA – YOMI FASH – LANSO
16) EX- OFFICO 1- OLU OMOLADE.
17) EX- OFFICIO 2 – LATI DEINDE.
18) NAT. REP – AYO ADESANYA