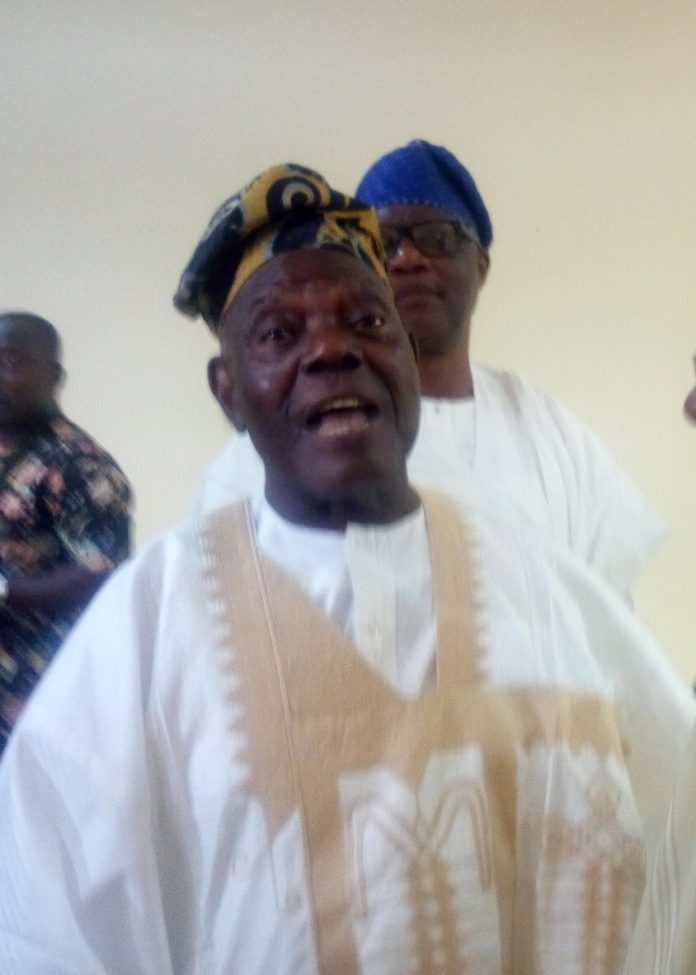 Former Chairman of All Progressives Congress APC, Chief Bisi Akande has described the incessant strike embark upon by the Academic Staff Union of Universities ASUU as a dishonest and destructive act
Akande while speaking with Journalists in Oke Ila at an event said on Thursday the varsity lecturers should be ashamed of their actions which is devaluing education system in the country
He maintained that the incessant industrial action by the members of the union had been largely responsible for poor quality graduates, whom, he lamented, are vagabonds and unemployable.
He said further, " Can they do that in private establishment' it is because they are employed by the government that gives them such opportunities, if they are truly sincere about their demands they should also come together and found University"
He lamented that the strike was a shame on the part of the ASUU and Nigeria too .adding that it was only in Nigeria that workers would go on strike and come back to earn salary.
"ASUU strike cannot happen in a civilised community. It's only in a decadent country like Nigeria that people go on strike and come back to earn the salary. It's shameful of ASUU and it's shameful of Nigeria, may the tribe of ASUU never exist again in Nigeria" Akande said
When asked what what he think  ASUU should do , the former governor of Osun state said "I am not asking them to do anything , they should be ashamed that they are producing vagabond for us "
"People go to the university and come back with half baked education. They are teachers of vagabonds and that is the truth. That is why Nigeria is becoming worse."
Their demands are never genuine. It's because government employed them. That is why they are doing that. Why can't they come together and found a university?"
.