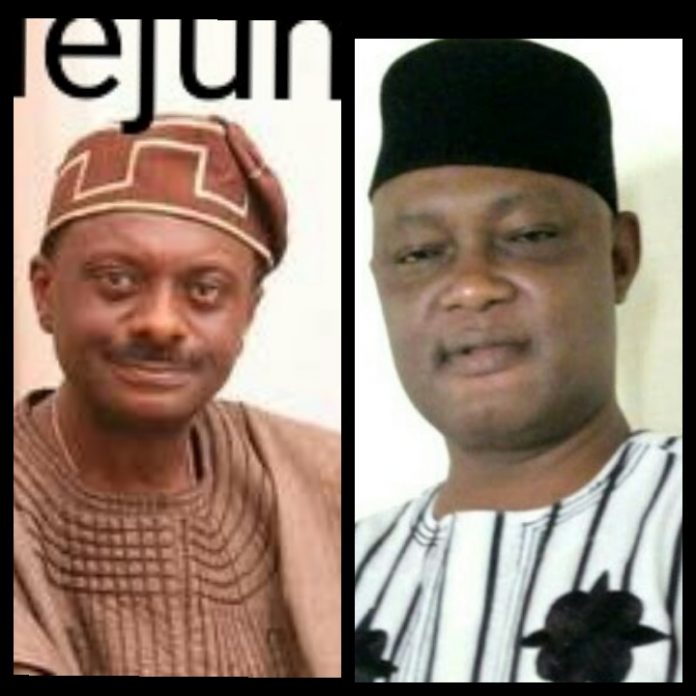 The executive Assistant to Senator Ajimobi on Political matter ,Barrister Morohunkola Thomas and Former chairman Stats Unversal Basic Education (SUBEB) has joined the league of politician aspiring to suceed Senator Abiola Ajimobi in 2019.
The duo served under Otunba Adebayo Alao Akala who is also planning to return to Agodi government house and the state number one citizen under the platform of All Progressives Congress.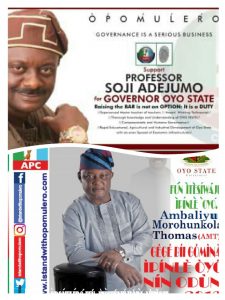 Barrister Thomas a commissioner under Late Lam Adesina's government served as Director of Media and Strategy of the Peoples Democratic Party PDP as well as member BCOS board under Adebayo Alao Akala's goverment.
In the first term of Ajimobi he was appointed as Executive Assistant on Political matters to the Governor and was returned. to the sams post in the second term which will laspe next year.
Morohunkola Thomas consider himself as one of the people that are eminently qualified to suceed Ajimobi as the next governor and he is supported by many young element in the cabinet and All progressives Congress in the state.
Apart from Dr Thomas, there are about four other members of the cabinet including; Finance Commissioner Bimbo Adekanmbi, Lands and Survey Commmissioner Isaac Omodewu, Commissioner for Health Dr Azeez Adeduntan and immediate past Head of Service Mr Soji Eniade who is also a special Adviser to Senator Ajimobi.
The duo are yet to fix date for their official declaration but our reporter was informed that they are still consulting stakeholders in the political sector of Oyo state .