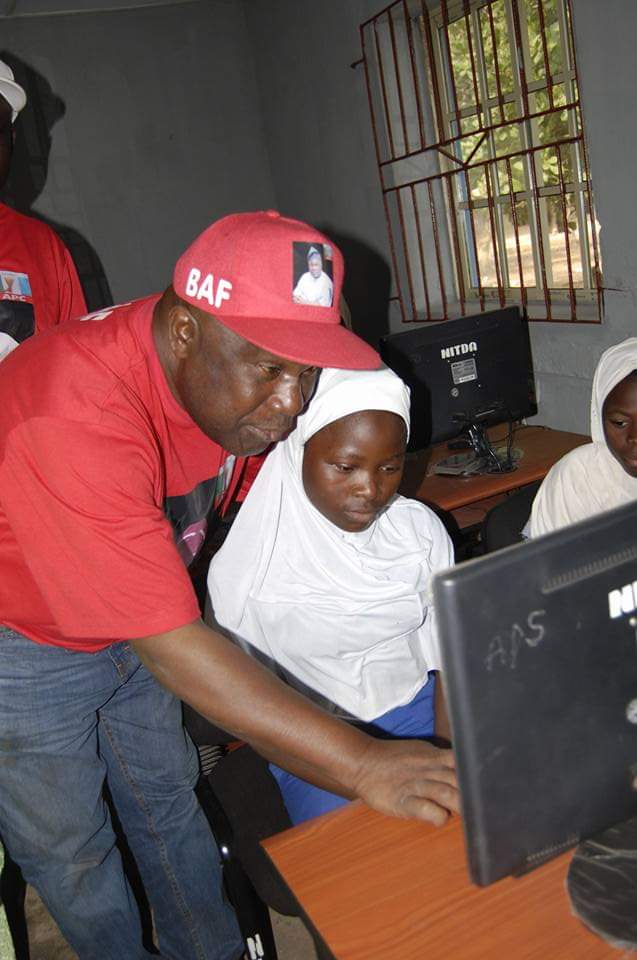 Lawmaker representing Oyo North Senatorial District at the upper chamber of the National Assembly will on friday commence commissioning of additional 18 and CBT and ICT centres built for schools across the Senatorial district.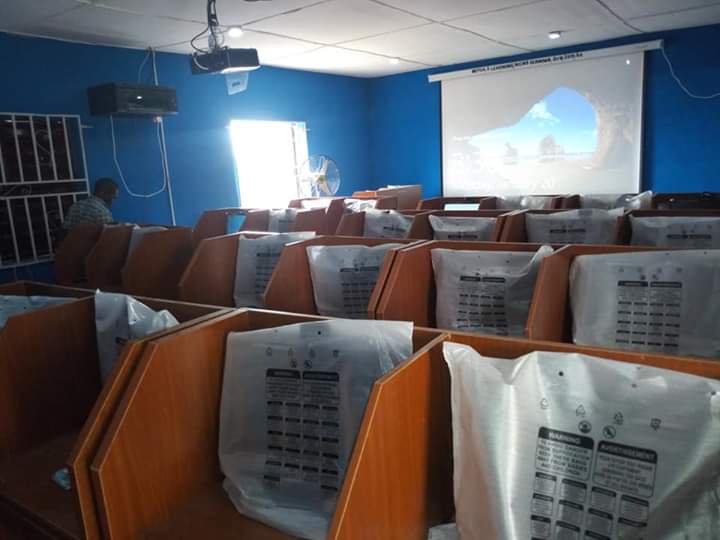 .
According to the timetable,issued by the media office, the commissioning of the ICT centers will start from Ogbomosho North, South and Oriire Federal Constituency at Ikoyi Grammar School by 8:30 am, Muslim Comprehensive Grammar School, by 10am, Anglican Grammar School by 11:30am and Faculty of Agriculture, LAUTECH by 3pm on Friday, 31st January, 2020.
On Monday, 3rd February, 2020, ICT centers in Saki West, Saki East and ATISBO Federal Constituency at Oba Kilani Secondary School, Saki by 8:30am, Muslim Secondary School, 10:30am, Baptist Medical Secondary School by 12:30pm, Boreholes at Barracks by 2pm and Agbole by 3:30pm.
The exercise continues for the third day on Tuesday, 4th February at Ansarudeen Comprehensive Secondary School, Tede by 9am, Muslim Secondary School, Ofiki by 11am, Muslim High School, Ipapo by 1pm and Muslim Grammar School, Otu by 2pm.
Also ICT centres at Aseyin High School, Iseyin by 8:30am, Iseyin District Grammar School by 10:30am, Iwa Community Grammar School, Ayetoro Oke by 12noon and Muslim Comprehensive High School Iganna by 1:30pm shall be commissioned on the fourth day, Wednesday, 5th February.
On the final day, Thursday 6th January, 2020, ICT centers at Igboho Moore Community Grammar School, Igboho by 10am, Comprehensive High School, Igbope by 11:30am and UMCA Ogunmodede, Igbeti by 1pm shall be commissioned.
It would be recalled that Senator Buhari had facilitated over 20 ICT and CBT centres to schools in the senatorial disticts in his first term when he was the chairman Senate committee on ICT and cybercrime
Speaking on the development, Senator Buhari who is now the chairman of Senate Committee on Land Transport said " The essence is to make everybody computer literate, because everybody needs it and i realise that most of our students dont have access to computer until after they left secondary schools because the facilities are not in their schools"
"Also most entrance exams now are computer based, instead of traveling to cities and town to learn how to do CBT exams, they can start the training in nearby locations .
Meanwhile stakeholders in the education sectors have commended the lawmaker for his genuine concer for the progress of the Senatorial district
The attributed his numerous and unprecedented achievements in the senate as reflection of Omoluabi character which has been his major trait.