Rehabilitation of bad portion of Takie- Apake road by Engineer Oluseyi Makinde will bring a relief to motorist plying the route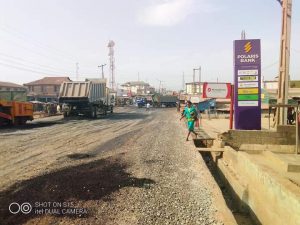 Alhaji Ibrahim Ajagbe, caretaker chairman Ogbomoso North Local government disclosed this while speaking with National Insight reporter  who was on assessment your of the site
Ajagbe said the fund for the rehabilitation which was released by Oyo state Governor Engineer Oluseyi Makinde has been judiciously expended.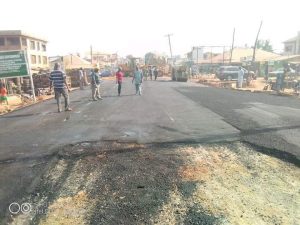 "As we speak now the work is 70 percent completed and we are hoping that before the end of this month everything will be completed on that road
"We engage professionals and ensure quality materials are used in fixing the road which lead the Western to the Northern Part of Nigeria.
Recalled that the bad portion of the road had responsible for fatal accidents before the intervention of Governor Makinde
Ajagbe also also assured that other link roads and bad portion on Takie-Federal road will be fixed very soon.
While commending the governor on his effort on reconstruction of Oke Ado- Under G road, the council chairman said, the people of Ogbomoso really appreciate Governor Seyi Makinde for his efforts on LAUTECH and infrastructural development in the historical town .