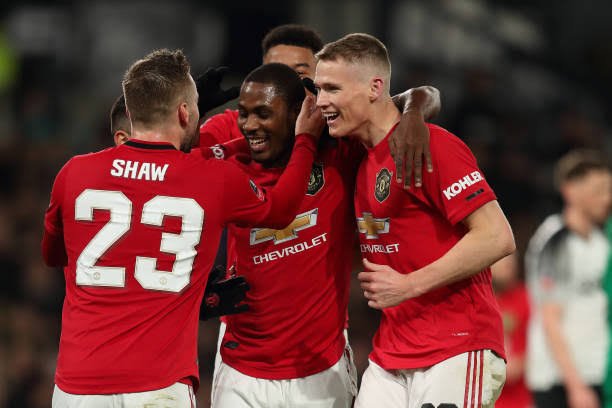 The trio of Marcus Rashford, Paul Pogba and Odion Ighalo have been confirmed to be among the squad of the Manchester United to face totthenam Hotspurs on Friday.
England young star, Marcus Rashford, France Internationale, Paul Pogba and Nigerian born Striker, Odion Ighalo are confirmed to be available for the star match of which Phil Jones and Axel Tuanzebe will miss the match.
Recall that the Nigeria born – Shanghai Shenhua striker, Odion Ighalo has signed a loan extension at Manchester united making him available for the rest of the season.
Manchester United Coach, Olegunnar Solsksjaer has also given his full support to his team players to support the Black Lives Matter movement by kneeling.
"I think it's been an event in history that has changed people's views and of course the movement now,"
"I think we all know that this shouldn't happen in 2020, what has been happening. Players and Premier League teams have all made a stand and say 'enough is enough'.
I think that's good and I don't expect anything different from ours." Solsksjaer said.