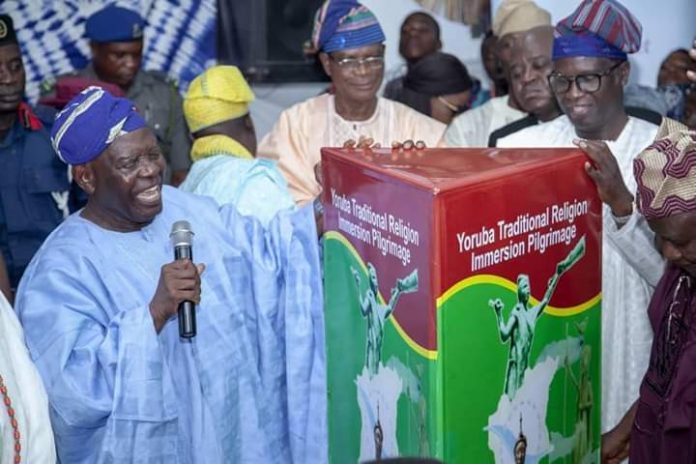 Osun state government on Thursday launches Traditional Religion Immersion Pilgrimage( Karele Oodua)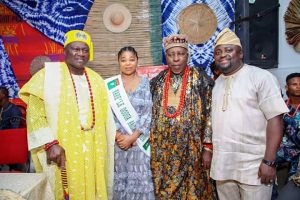 The programm will put the state on the same lane with Israel and Saudi Arabia where Religion Tourism is being use as a tool for revenue generation .
The programme which is designed to be annual cultural and religions events will have its the first edition in August.
During the event, Erelu Funmi Rotiba, a tour consultant and Engineer Oluwafemi Gideon Damilola were honoured as Karele Oodua Ambassador.
According to Dr. Adebisi Obawale Simeon, Supervisor, Ministry of Home Affairs Culture and Tourism, The Yoruba Traditional Religion Immersion Pilgrimage (Karele Oodua) programme is created purposely for promotion and restoration of traditional religion in the State of Osun, across Africa and internationally, which would enable people in diaspora to connect to their ancestral spirituality.
"The vision of the programme is to transform the State of Osun into a regular International religious pilgrimage site for people in Africa and Diaspora."
"The mission is to promote our culture and traditional religions for socio-economic development of the State of Osun."
"More so, to sensitize the general populace towards a better understanding of the culture and religious traditions as a collective source of pride and socio-economic empowerment."
Some of the dignitaries at the event include, traditional rulers including representative of Ooni of Ife Oba Adeyeye Eniitan Ogunwisi, Chief Bisi Akande, former governor of Osun state, Chief Jimoh Aliu Chief Yemi Elebuibon, and other stakeholders in culture and tourism industry.
Erelu Rotiba in a chat with our reporter said the idea is a development that will attract the world and business oppurtunities to Osun state, as an Ambassador, i have the mandate to facilitate peoples participation, patronage and sustainability of the program.
She lauded osun state government for the initiatives which she said would enhance economic transformation for the state and the country at large.