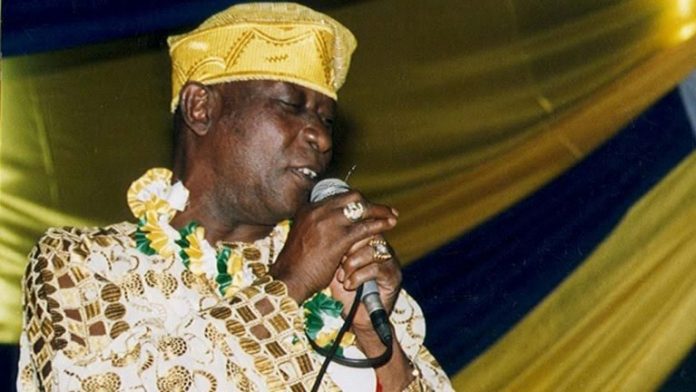 Organiser of the 10th years memorial anniversary lecture and Book launch for late Chief Stephen Olaore Owomoyela popularly known as Orlando Owo have announced a shift of the date for event
The program which was earlier scheduled to hold on April 24 at Mydas Hotel and Resort, Owo Ondo state
was postponed due to the demise of Olowo of Owo Oba David Folagbade Olateru Olagbegi who died on Wednesday at the age of 77
According to the author of the book, Mr Adewuyi Adegbite, the late monarch was suppose to be the father of the day for the epoch making events.
Adegbite however apologise any incovenience tge shift might have causes the invited guests and stakeholders in the music industry and promise to update them on the new date after the final burial rite for the monarch.
The Osogbo born of Ifon/Owo parentage, Dr. Orlando Owoh who was the born on Sunday 14th February 1932 died on Tuesday November 8 2008
.