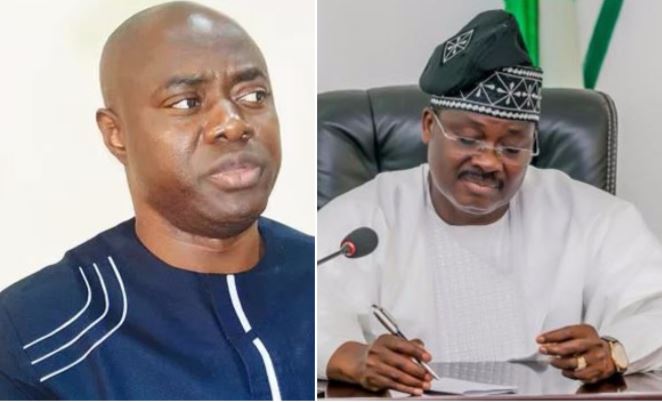 The Chief Press Secretary to Governor Seyi Makinde, Taiwo Adisa, has declared that the residents of Oyo State should anticipate consolidation on the things the current administration had already achieved in its four thematic areas.
Adisa, who stated this on Thursday in Ibadan while featuring as a guest on Fresh FM on a programme entitled 'Perspectives Uncut', said "All the things we are presently working on will be completed."
According to him: "The people of Oyo State should expect consolidation on what we have started. If we have started ten roads, it means we will complete those roads. If we have started the light-up Ibadan project, which is even a nine-month calendar project, it means we will complete it. The people will see the completion of farm estates and bus-terminal projects. I can tell you that we will continue to do the right things for the people and the state in general the people should also continue to support the Governor."
The Governor's media aide equally emphasised that his principal was more interested in results and would never dramatise or politicise issues, adding that welfare of the people of the state is of utmost priority to the Governor.
He said: "Makinde is not owing any worker despite the fact he inherited twenty-four months salary arrears.


"Because of the support of the people for Governor Makinde, he ensures that welfare of the people is his priority. That is why, in one year, he has paid pensioners that were owed several months before. He has paid them N3.2billion Naira. When we did the mathematics, the previous government, in eight years, paid N1.6b Naira but Makinde paid double of that. In One year, he has upgraded everybody to May 25th so that the economy of the state can continue to run well."
While touching on the achievements of Makinde in the last one year, Adisa confidently said the Governor has delivered far more than the four point agenda he promised the electorates in the build up to the 2019 gubernatorial election in the state.
He said, "As we can see, Agribusiness is taking it roots in Oyo State. We used to have OYSADEP but now, we have OYSADA, which the Governor is doing in a new way. That was why the Governor went to Oke-Ogun to deliver seedlings, agric farm inputs and other necessary things to farmers."