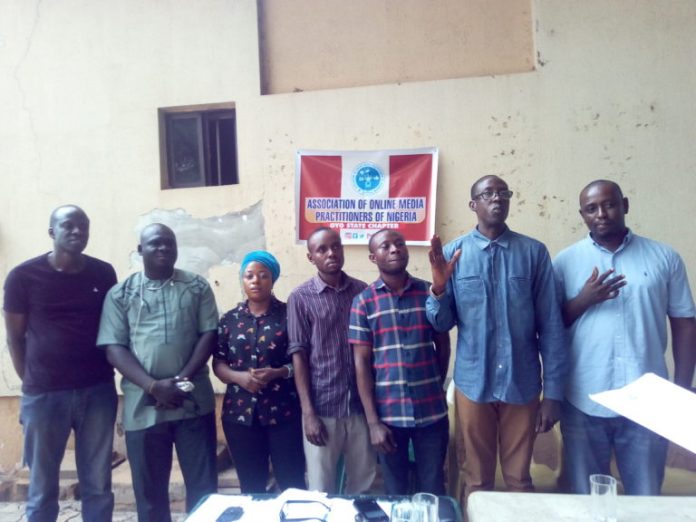 The Association of Online Media Practitioners of Nigeria, OMPAN, on Thursday inaugurated its Oyo State chapter.
The event took place in the premises of the Nigeria Union of Journalists (NUJ) Press Centre, Iyaganku, Ibadan.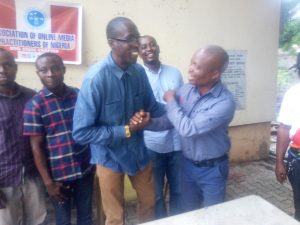 OMPAN's Deputy National President (South West), Peter Jones Ailuorio a former News Editor of Leadership Newspaper disclosed that "the association was birthed in April in Owerri and so far, we have launched inLagos and Ekiti States".
He went on to state that the future of journalism is online.
The National Vice President pointed out that online Media has an advantage over the conventional media in that they can break the news as it happens without necessarily waiting till the following day. "Break the news, as long as you have verified, go ahead and publish", he urged members.
In his remarks, Olayinka Agboola, Chairman of the South West Group of Online Publishers, SWEGOP, promised to cooperate with OMPAN, especially in view of it's national outlook.
A former Chairman of the Oyo State Council of the NUJ, Wale Ojo Lanre too urged SWEGOP and other bodies to cooperate with OMPAN. "Networking and allignment make things work. Let us synergize. Whatever goodness is there, let us tap it. Every connection is a plus", he said.
An ad-hoc committee was inaugurated to handle the affairs of the Oyo State chapter of the association for the next 12-months. Remi Oladoye was appointed as the Chairman while Wole Adejumo and Musliudeen Adebayo became the Vice Chairman and Secretary respectively. Patrick Akpu was inaugurated as Assistant Secretary, Dare Adeniran, Public Relations Officer, Tolu Iyiade, Treasurer and Ayodele Ìdòwú, Welfare Secretary.
Oladoye appreciated the Association, for believing in him to lead the Oyo State chapter.
"We are in for a new thing. OMPAN will move beyond our imagination. We won't only publish, we will also educate ourselves and organise programmes to emphasise what online journalism is all about. I promise not to disappoint you, with the confidence reposed in me", he said