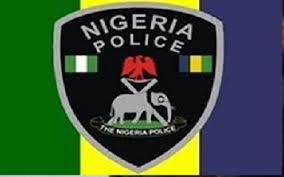 Residents of Ire-Akari estate , Soka , Ibadan in Oluyole Local Government Area of Oyo state said they are under siege as hundreds of hoodlums stormed their homes , destroying property worth several millions of naira.
About two  months ago , the three families of Chief Emmanuel Ashamu, Chief Femi Majekodumi, Oyenike Ogunsola and late Ganiyu Bello secured a Supreme Court judgment ceding part of the 30 year old
estate to them.
About 250 houses in the estate  were affected by the Supreme Court judgment.
But the landlords in the estate who opted for amicable settlement declared that over 85 percent of the affected property were sold to them by the families that secured the judgment.
Many house owners including the National President, Nigeria Union of Journalists, Mr. Waheed Odusile and Vice Chancellor of Technical University, Oyo state,  Professor Ayobami Salami have their homes deserted.
A Director in the Ibarapa Local Government Town Planning Department, Mr Funsho Adeniran ( 54 years old)  and Mrs Grace Adefunke Ojo (74 years ) were  said to have collapsed and died after their buildings were padlocked and occupants sacked by the hoodlums.
The rampaging hoodlums who were alleged to be acting on the orders of a People's Democratic Party ( PDP) chieftain , Chief Femi Majekodumi and Chief Emmanuel Ashamu have  demolished several properties as well as using padlock and chains to lock houses belonging to the residents of the estate.
The hoodlums  and their principals were alleged to have defied the orders of the Olubadan of Ibadanland , Oba Saliu Adetunji to vacate the estate had threatened to attack the Olubadan's Palace guards who came to the estate to deliver the manarch's message.
A few weeks ago hundreds of landlords in the estate had protested to the Popoyemoja  , Ibadan  palace of the Olubadan of Ibadanland , calling on the paramount traditional ruler to intervene in the crisis which engulfed the estate.
Addressing a press conference in Ibadan yesterday the executive of the Ire-Akari Estate Landlord Association led by its Chairman, Engr. Adetunji Adelani said hundreds of residents have fled the estate in fear of attack , while cases of looting and armed robbery are common then place .
While calling on the state governor Abiola Ajimobi and the Commissioner of Police to provide adequate security , Engr Adelani said " as am talking to you now security has collapsed in the estate and our lives are no longer save ."
" Since we heard of the judgment, we have been engaging the agents in peace meeting . At the end they insisted on execution of the judgment, except the families of Ganiyu Bello who told us through their lawyer that they do not give anybody the power of attorney and that they are not interested in the execution of the judgment.
" The agents came to the estate on June 13,2018 with about 20 policemen and dozens of thugs and started to lock houses with chains and padlock after we have agreed to pay N200,000 per each building. Despite the fact that some landlords have started paying the agreed fee , the hoodlums went ahead to demolish their property ," he said