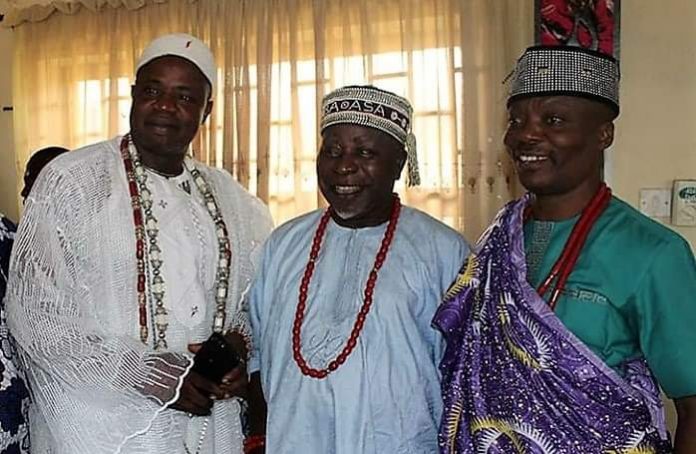 Organizers of local festivals and traditional events in Ekiti state have been urged to put in place mechanism that will checkmate any form of violent acts during their events
The state Director General Council for Arts and Culture, Ambassador Wale Ojo Lanre who disclosed this while receiving leaders of Ijo Olorisa Agbaye led by Oba Dr. Asiwaju Jamiu Adewale Eletu Oba Risa Ati Ijo Olorisa Parapo Ati Asa Ile Adulawo Agbaye worldwide in his office.
Ojo Lanre said the state government would not encourage any form of violent and sanction any community and people involved in such act.
The DG maintained that people should see festival as an avenue to promote peace, economic development and unity and not violence or fan embers of division among the people.
'Local and foreign tourists would not come to event where violence take place and the government won't be pleased with any community where such happens."
Oba Dr Asiwaju Jamiu Adewale Eletu in his response said that their organization is not a violent organization but a peace-loving and development council of Orisa worshippers.
He revealed that the council would organise Ifa festival in August and thus seeking collaboration with Ekiti State Council for Arts and Culture for a successful outing.