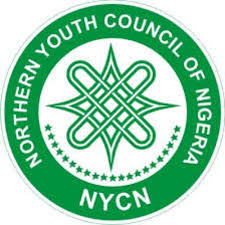 The National Youth Council of Nigeria (NYCN) has dissolved its national directorates and barred state directors from  conducting award ceremonies or conferring awards on anybody.
Arising from a National Executive Council meeting, the National Leadership of the Youths Council also directed its National Directorate to suspend all activities pending when the suspension is lifted.
According to a statement by Bello Bala Shagari, President of the NYCN, the directorates are to remain suspended until new members are composed to fill the position currently being occupied by those whose tenures had expired.
"We hereby use this medium to notify the general public, all government parastatals, non-governmental organizations and relevant agencies that in conformity with Articles 10.5.2 (iii) and 17.3 of the NYCN Constitution on composition and supervision of National Directorates respectively, the National Executive Council, at its last National Executive Council Meeting has suspended all directorates' activities and is set to appoint resourceful Youths to fill such vacancies in earnest.
"Forthwith, anybody, member or group of persons who parades as representing or working for any of the National Directorates of National Youth Council of Nigeria (NYCN) does so at his/her/their risk.
"It should be strongly noted that the security agencies are all out to arrest impostors, impersonators and all defaulters.
"The National Executive Council sincerely appreciate all members of the dissolved National Directorates for their dedicated passion, unequalled commitment and contributions towards developing the Nigerian Youths and beyond," it said.
The council called on all former directors of the council who are yet to comply and submit the properties and documents of the council to do so
Th council also barred the national directorate to desist from giving awards while calling on Nigerians to verify any award said to be coming from the NYCN.
"We wish to use this opportunity to draw the attention of Nigerian elites not to accept awards from individuals in the name of any organisation.
"The new leadership of the NYCN remains committed in protecting the image and credibility of the Nigerian Youth Council," he said.