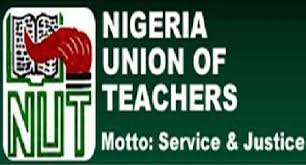 The Kaduna State Wing of the Nigerian Union of Teachers (NUT), has directed its member to commence indefinite strike on Monday, Jan. 8, over the sack of 21,780 public primary school teachers in the state.
The notice of strike letter dated Jan. 4, 2018 issued and  signed by the union's Assistant Secretary General, Adamu Anglo, obtained by the News Agency of Nigeria (NAN) in Kaduna on Sunday.
The notice, which has been circulated to all the union executives in the 23 local government areas of the state stated that a two weeks ultimatum was earlier issued to the state government to reverse its decision.
The union said the decision becomes necessary after the state government began issuing sack letters to the affected teachers after the Christmas and New Year holidays.
"As a responsible union, we ventilated our grievances before the National Industrial Court, Kaduna, and the court on Dec. 4, 2017, granted an interlocutory injunction, restraining the state government from disengaging any teacher pending the determination of the case.
"The court order was served to Gov Nasir El-Rufai, but surprisingly, he went on to order the distribution of letters of disengagement to the affected teachers, dated Nov. 3rd, 2017.
"We, therefore, met on January 4th, 2018 and unanimously resolved to embark on indefinite strike action on Monday 8."
The notice highlighted other unresolved issues with the state government, which include, compulsory retirement of secondary school teachers before their due date as against the 35 years of service or 60 years of age provided by civil service rules.
Other issues are, non payment of 2015 leave transport grant to 3,338 primary school teachers, as well as 2016 and 2017 leave transport grant to all public school teachers despite deductions at source.
The teachers are also asking for payment of salary arrears of more than 15,000 primary school teachers of one to 12 months from June 2015 to July 2016.
According to the union, the government has failed to pay the salaries to some teachers, while others are under payed.
It also stressed that the state government has also failed to promote teachers and provide teaching and learning materials to schools among others.