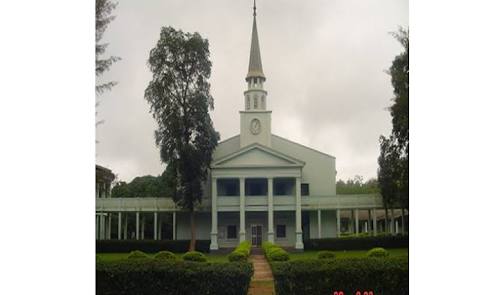 The Nigerian Baptist Theological Seminary, Ogbomoso, has concluded necessary arrangement to hold 15th edition of International Theological Education Conference (ITEC) and official conferment of 2018 Scholar Leader of the Year Award on the President of the seminary, Rev. Prof. Emiola Nihinlola by the Scholar Leaders, USA. From March 6th to 8th, 2018 at the Multipurpose Hall of the Seminary.
The conference will bring together scholars from the Theological institutions and Universities from Nigeria, Ghana, Cameroun and other countries all over the world to deliberate on the future of theological education.
This was disclosed at a press conference jointly addressed on Monday by the two principal officers of the seminary, Rev. Dr. Simon Ishola Vice President, Administration, and Rev. Dr. S. Ola. Fakeye, Vice President, Academics held within the seminary premises.
Dr. Ishola who spoke on the ITEC conference disclosed that this year's conference is part of lined up activities marking the 120 years celebration of the seminary adding that the theme of the conference IS tagged "The Development of Theological in Africa: History, Challenges and Prospects."
He explained that among the major Guest Speakers includes, Executive Director, Association for Christian Theological Education in Africa (ACTEA), Dr. Emmanuel Chemengish from Kenya. A University Don, Rev. Prof. Deji Ayegbonyi. A Director of Vital Sustainability Initiative. USA. Dr. Evans Hunter. And the Rector of Crowther Graduate Theological Seminary, Abeokuta. Prof. Andrew Igenoza.
While speaking on the significance of the 2018 Scholar Leader of the Year Award, Dr. Ayankeye noted that the organizer of the award, Scholar Leaders from United States of America is unique because they monitor the excellent performances of the Theological institutions across the world and recognize with honour most outstanding leader.
Dr. Ayankeye explained that the criteria for the award based upon satisfactory assessment of the leadership performance of Rev. Prof, Emiola Nihinlola and he has been selected for the year 2018 award. He added that the official presentation of the award will come up at the closing session of the conference on Thursday 8th March, 2018 by 4:00pm.
He explained that dignitaries and representatives of the Nigerian Baptist Convention, members of the West Africa Association of Theological Institutions (WAATI) and International Council for Higher Education (ICHE) West Africa are all expected to be in attendance.