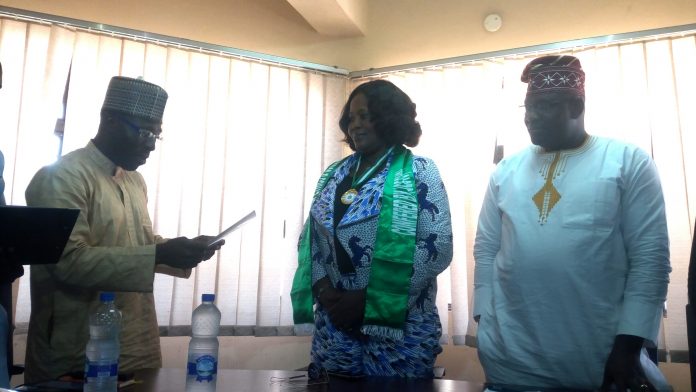 Hon Bimbo Oladeji, Lawmaker representing Ogbomoso north has been described as a woman of honour with genuine passion for the development of her constituency and Oyo state.
The speaker Oyo state House of Assembly Hon. Michael Adeyemo disclosed in his remark at the presentation of award and decoration of Hon Wumi Oladeji as the Ethics Ambassador by the Centre for Ethics Self Value and Orientation at the Conference hall of Oyo state Oyo state of Assembly today
According to him, Hon Oladeji one of the best in the 8th Assembly ' She i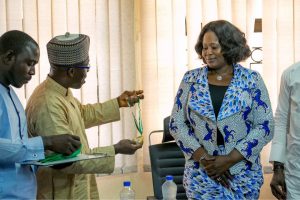 s trully a distinguished lawmaker, a grassrooter who has not disconnected with her constituents
He said further that Hon Oladeji is very active in her contributions on the floor of the house, most of her bills and motions are on faundamental issues that have direct impcact on the masses and the development of the society.
While presenting the award to Hon Oladeji, the President of the Organization, Saliu Musa Yakubu said her choice was based on her performace at the floor of the house, and her constituency
" We have no mercy for political thieves and our awardee were selected based on merit after careful investigation and monitoring by our agents who are across the state"
Today we consider Hon Oladeji as a truly distinguished lawmaker having comply with the ethical standard, she score 74 percent in our assesement and we believe this will encourage her to do more in his legislative duties and contribution to the emancipation of the downtrodden masses
Hon Oladeji in her response, thanks the people of Ogbomoso North for their support and Otunba Adebayo Alao Akala for reposing confidence in her ability to function effectively as a lawmaker
While dedicating the award to the victims of rape and other deprivating attacks on women, Hon Oladeji said the award will spur her to be more efficient and dedicated to her legislative duties, oversight function and empowering the people of Ogbomoso North with resources at her disposal