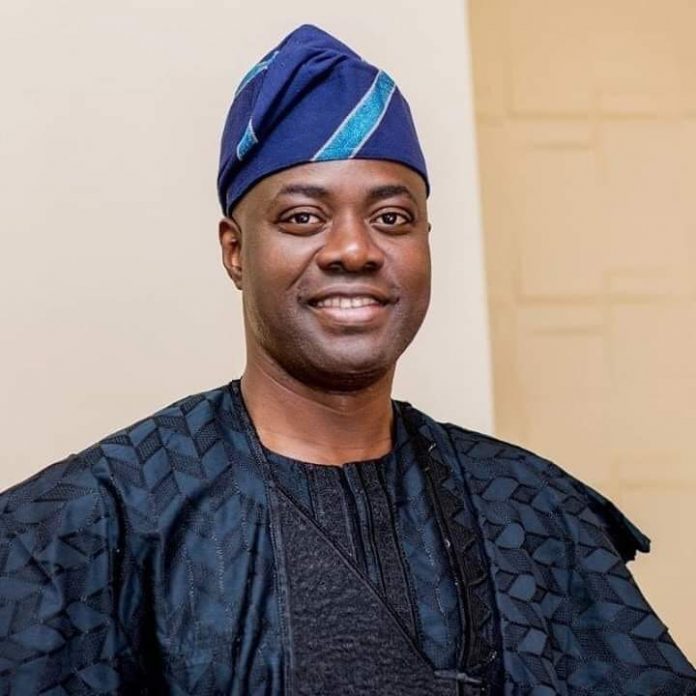 The Peoples Democratic Party (PDP) and its governorship candidate, Mr Seyi Makinde is currently in the lead in the race to become the next governor of Oyo state ahead the All Progressives Congress (APC) and its candidate, Chief Adebayo Adelabu.
Tribuneonline reports that with the results of 20 local government areas announced so far at the state office of the Independent National Electoral Commission (INEC), Ibadan, the PDP has polled 301,748 votes while the APC has a total of 221,502 votes.
As coordinated by the state returning officer, Professor Oluwatoyin Ogundipe, of the University of Lagos, the PDP had the highest number of votes in 16 local government areas while the APC won in four local government areas.
The 16 local government areas in which the PDP had the highest number of votes are Ibadan North West, Ibarapa East, Atiba, Kajola, Ido, Lagelu, Iwajowa, Ogbomoso South, Afijio, Oorelope, Ibadan North East, Ibarapa North, Atisbo, Ibarapa Central and Ibadan North.
On the other hand, the APC led in four local government areas which are Oriire, Ogo oluwa, Surulere and Ogbomoso North.
Tribune