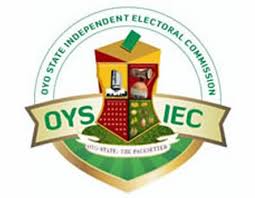 Oyo state Independent Electoral Commission ( OYSIEC)  on  Thursday  trained  136 electoral officers and Assistant registration officers  for effective operation during the may 12 local government election in Oyo state .
The training which was held at Ibadan business school was jointly organized by the organization and Ameye  Valour Ltd  and independent company
Speaking with journalists at the training the chairman of OYSIEC, Mr, Jide Ajeigbe said the organization is ready to conduct free, fair and credible election
He said , this training is part of our preparation,  and you can see we our resource persons are professionals  who have been in the electoral business for decades
While imploring members of the public and political party to support OYSIEC in  the conduct of election into local governments Ajeigbe  rated the preparation high and promise not to relent in ensuring the best local government election is conducted
The training consultant , Mr Emmanuel  Adelowo , of Ameye Valour  Ltd  while addressing the  participants said the training is to  equip  the electoral officer  with necessary information and  update their knowledge  election processes.
Adelowo however commended the state Governor Senator Ajimobi and OYSIEC for providing  a platform  for the organization to contribute to the success of local government election .