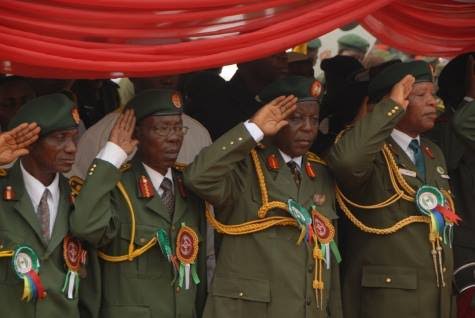 Tunde Bamigbade
  The Oyo state Commandant of the Nigerian Legion Corps of Commissionaire, Mrs Olayinka Ajambanti,called on the officers of the force to ensure adequate compliance with the directives given to them by the state government to weed out criminals from the community schools in the state.
  The call was made on thursday when Olayinka visited the Zonal command of the Legion for on the spot accessment,in Oorelope Lg of Oyo state.She said it is no longer business as usual,as it was time for the force to brace up,to tackle criminal activities and other social-vices that pose a threat to the community and to our schools.
  We all know that the present governor of the state,engineer Seyi Makinde,mandated all security agencies in the state,to ensure that the state is safe from armed robbery,kidnapping,banditry and the likes.
  In public schools today we have high rate nevarious activities going on there,so we have to properly monitor what is going on in those schools too.
  Please always report at your duty post on time,because we will not condole any act of indiscipline, laziness,and carelessness.A task has been put before us by the state government to go out everyday on surveillance to schools and other darkspot in the communities to weed out criminals and this task must be accomplished she said.
  Oyo state is the Pace-setter state so we have to lead by example.I have told other officers in other towns to join hands together to work arcidiously,in meeting the target the governor placed before us.