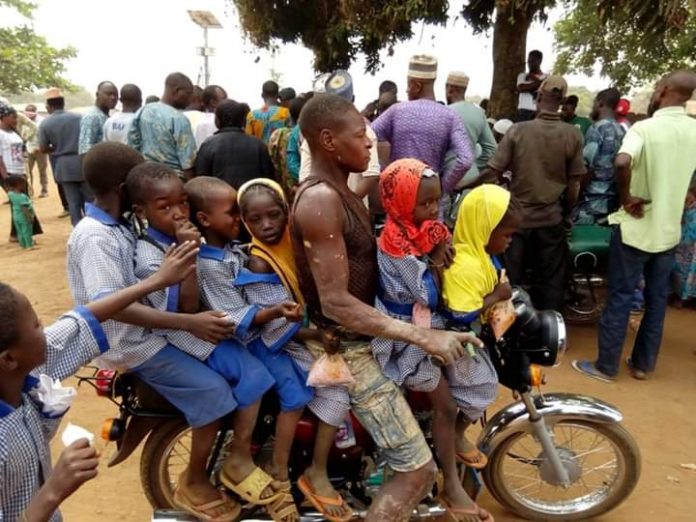 Kehinde Ayanboade,
Oyo State Police commissioner, CP. Shina Olukolu has disclosed the command's intention to enforce ban on commercial motorcycle riders carrying in carrying more than one passenger.
The Commissioner of Police who dropped the hint while parading some set of criminals in the command headquarter in Eleyele on Friday explained that there are tendencies that criminals will use the avenue of carrying two or more passengers for their various criminalities such as Arm robbery, raping and other vices.
Olukolu added that the command will meet with leaders and concerned body of the riders union to give an orientation and sensitization about the case so that they can also meet to engage their members about the advantages of subscribing to the security related advice.
He further urges the masses to give adequate support in the course as the police are saddled with the responsibility to provide safety for members of the public and the transport agencies.
The Commissioner in the same vein, appealed to the masses to report any distress activities through a call to the control rooms' phone numbers provided which he claimed to be available 24 hours a day to bring about a swift and immediate reaction to any criminal activities.
He also appealed to the rural habitant to get across useful and vital information to officers in their area and communities to ensure a crime – free environment.
He however urges the members of the public especially the Muslims to be very conscious of their environment has criminals will use the opportunity of the forthcoming Eid – l – Kabir celebration in carrying out their illegalities.