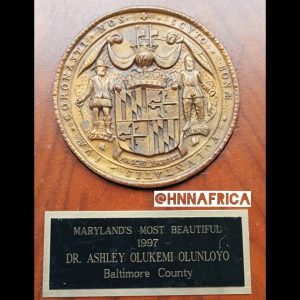 Dr Kemi Omololu-Olunloyo, the Founder and News Director of HNNAfrica an innovative hashtag world and health news media platform is a gun violence Activist, US trained International Journalist, Pharmacist and Public Relations Specialist with three First Class degrees. She is always in trending on the news especially on social media for many reasons. In this interview with Remi Oladoye, MadamKOO as she's called will be 54 on Monday, August 6th 2018 narrated her post prison experience and why she needs $250k for post Traumatic Stress Syndrome treatment abroad after releasing a statement to her fans three months ago that she's had a mental breakdown from the illegal incarceration.
How has life been since you left detention
Kemi Olunloyo: Life since my detention has gone. The IGP took my livelihood. Salvation Ministries DESTROYED my life. I had to leave that church. I did not convert to Islam. I'm already half muslim, I used that opportunity to leave Christianity. The police keep apologizing for how they handled my arrest. I was abducted. Nobody talked about mine, Dino's police arrest everywhere. I am very ill. Post Traumatic Stress syndrome is what my doctor diagnosed. It's killing me. I've been suicidal, constantly in fight mode, even get violent thoughts
You are raising funds for you post traumatic mental health care from the prison experience. Can you tell us how much you have been able to raise and how how much do you still need ?
Kemi Olunloyo : I'm trying to raise $250k. My medical admission for 6 months for inpatient psychotherapy is $400K at Dubai Healthcare city in the UAE. $250K in the UK and US at private community health rehabilitation centers. My Go Fund me is slow and my friends and fans abroad disappointed me. Just $550 in 2 months. On the Nigerian side more donations but from 22 people. The balance I need as of today is $125K. People are asking me why I need N100M? $125K in dollars is not N100M worth outside NIGERIA when it comes to medical care.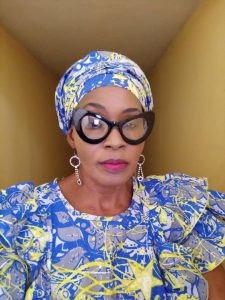 Do you still nurse the ambition to be the first female governor of Oyo state?
Kemi Olunloyo: I am no longer interested in politics in Nigeria since Buhari has refused to sign the Independent candidacy bill. I won't join political parties in NIGERIA
At 54. Will you say you have achieved your dreams
Kemi Olunloyo: At 54 I've achieved everything but one more. To be the first Nigerian to serve in the US Congress. I am a Baltimorean honoree. Given awards and celebrated by a US Mayor, Governor and President for fighting drug abuse 1995-2000. In NIGERIA they won't even hire me at NAFDAC, Federal Ministry of Health or NDLEA. I'm wasting my talent here.
What are your regrets in life ?
Kemi Olunloyo:  My only regret in life is returning to Nigeria after 38 years abroad out of my 54 years of life. Nigeria kills your dreams. Nothing here.