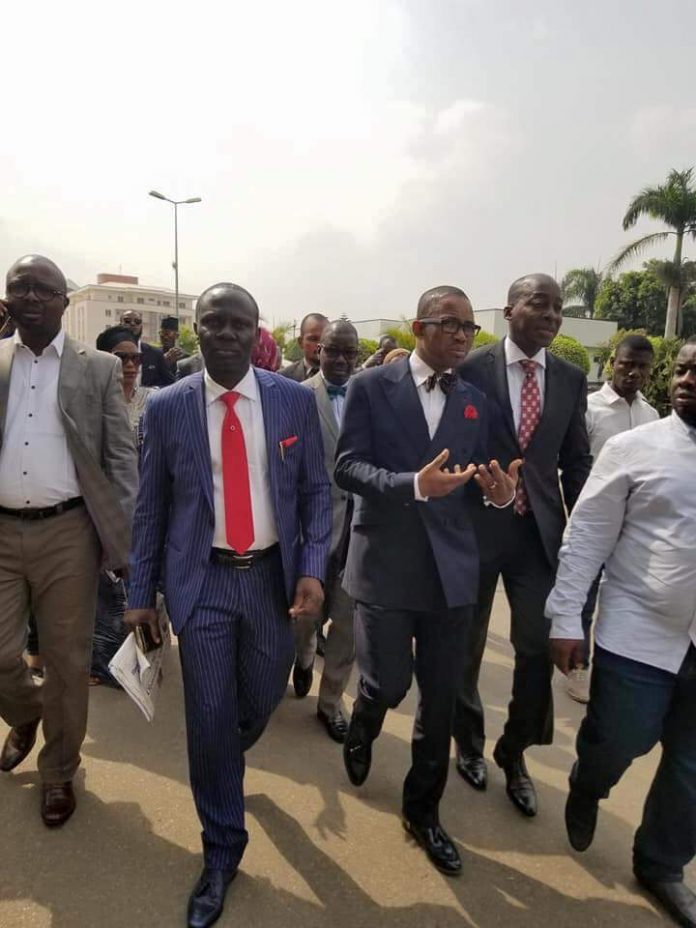 Kassim Afegbua, Spokesman to the former military President, Ibrahim Babangida, who was recently declared wanted by Nigerian Police on wednessday turned himself in at the Force headquarters in Abuja.
Afegbua who arrived the police headquarters around 10:30 a.m. was acompany by his wife, lawyer, Kayode Ajulo and friends told journalists that." I am only here personally because I was declared wanted. I am not on the run, I am not a fugitive to the law and as a responsible Nigerian, I feel it was unwise on the part of the police to declare me wanted when I have not been formally invited. So I am here to present myself. I am here with my wife, other family members and my lawyer."
He  disclosed has withdrawn suite against NTA and Channels but still retain that of  the Inspector General of Police
When asked if he was in touch with his IBB , Afegbua, said: "It will even interest you to know that when I was declared wanted on Channels TV and Nigerian Television Authority, (NTA), my boss; IBB was the one who called me and said 'why are they declaring you wanted? Are you a criminal? and we laughed over it.